If you want to dye your hair but also don't want to damage your real hair? Seems difficult right? No, not anymore, we are here for you to give your appearance looks best and give you different hair colors and hairstyles without even touch your real hair. But how?
So human hair wigs save you from putting stress on your natural hair, also human hair looks natural and very soft to touch. It is also very comfortable for you for your daily use, even no one can recognize that you are wearing a wig.
In this article, we discuss the 10 best human hair wigs that look natural on you, so here we go.
1.Remy blonde balayage lace front human hair wig: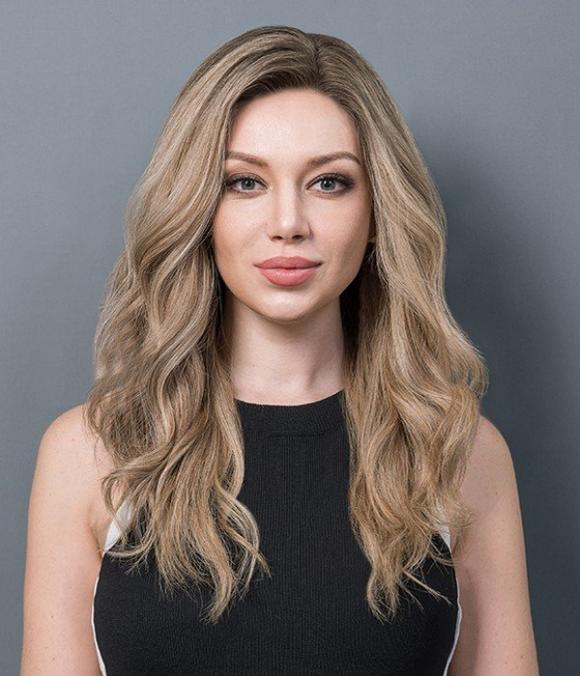 This blonde color wig gives you a Barbie look. Very eye-catching color and suitable for all seasons. You can wear this wig in offices, parties, casual meetings, and any other event. This is available in length 16-inch. A medium-length wig that falls past the shoulders. It looks very realistic and comfortable. Easy to wear in just 2-minutes.
2.Bob short human hair wig lace front: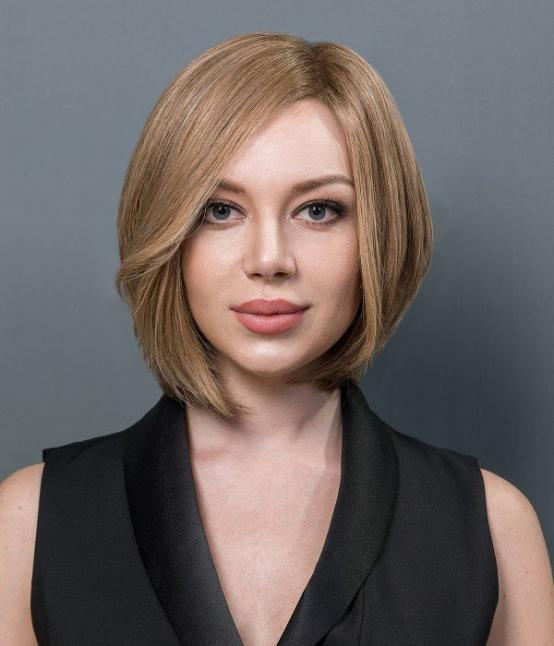 If you want to spend your daily routine with comfort, so this short bob hair wig is best for you. Very comfortable and easy to use, you will just love yourself after wearing this wig. It is available in length 3.5-9.5 inches. Hair color is a honey blonde highlight with warm brown shades. When you wear this wig and going outside, you will receive plenty of compliments for your beautiful hair.
3.Black Remy human hair lace front wig:
Stunning black color hair wig looks like real hair. Suitable in all seasons and best for any occasion like party, offices, casual meetup, long drive, and even for daily use. Its 100% lace cap gives you a natural movement. Made from high-quality human hair, very soft to touch, and comfortable to use.
4.Long length Remy human hair wig with bangs: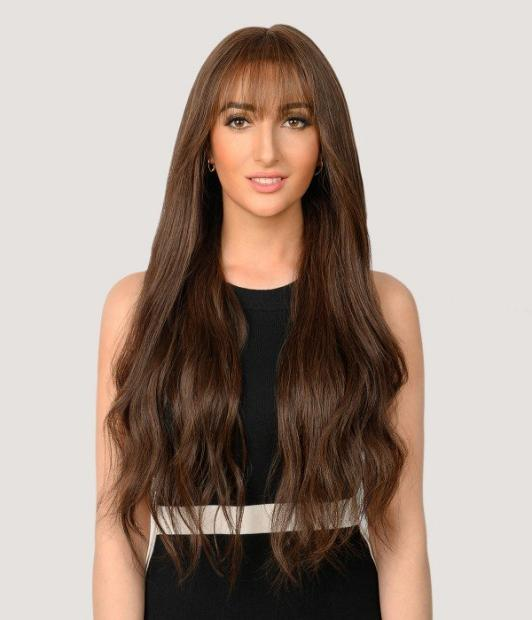 This long-length wig is everyone's favorite because of its softness and limitless hairstyles, you can restyle your wig as you desire and match with your event. This is available in length, approx. 22-inch long. Medium brown and natural black color are suits on every age woman, whether it is a teenage girl or a 60-year-old lady. Perfect for all occasions like weddings, parties, outings, long drives, and many others. 100% Remy human hair, you can curl, straight, and blow-dry your hair.
5.White blonde balayage human hair:
If you want your personality to look like a foreign girl, so this is for you. The white-blonde balayage color is very unique and looks very stunning and rich. This wig is approx. length 16-inch long. Made from 100% Remy human hair. You will be a center of attraction at any function after wearing this wig. This is best for all occasion parties, theme parties, Halloween, Christmas, and even outing with buddies. You can also make different hairstyles with this wig depending on your mood.
6.Brunette balayage human hair: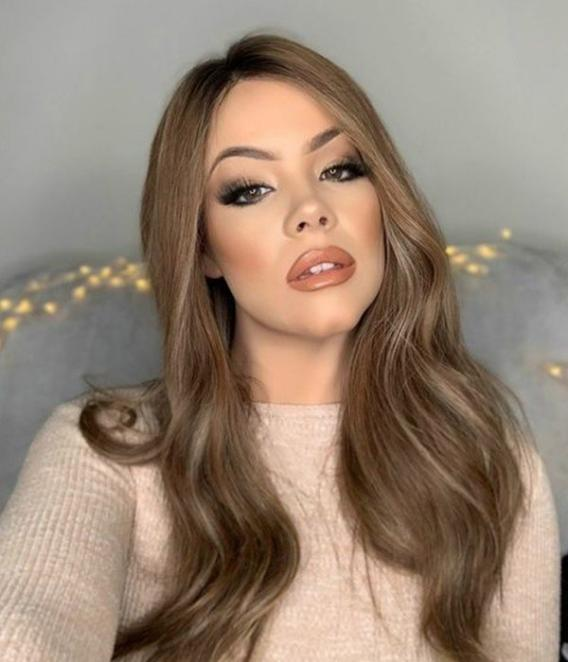 The hair is of good quality, no tangled, no shedding, just looks like natural hair. You can wear this brunette balayage wig for a long time because it is very soft and lightweight and very adjustable lace front cap, so you can easily move your hair like real hair. It's approx. length is 16-inch long. You can easily restyle your wig with any straightener, curler, or blow-dryer. Perfect for any events offices, school, meetings, weddings, and dates.
7.Wavy human hair mono top brunette: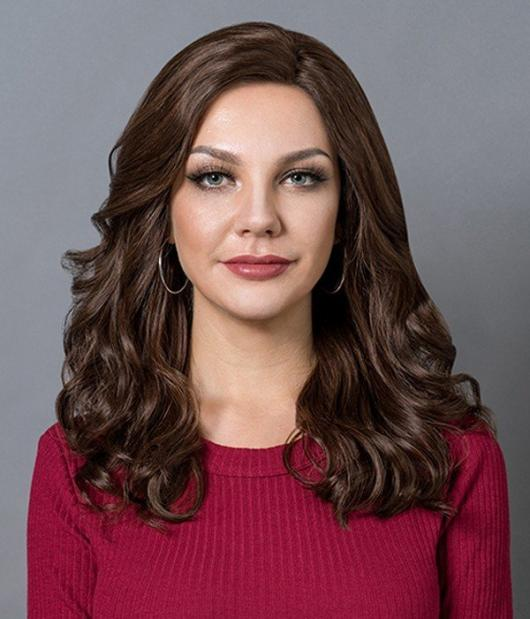 This wig is very comfortable and soft to touch, even sometimes you will forget that you are wearing a wig. It gives unlimited hairstyling as you desire. It's approx. length is 11.5 layers at the front and 13.5 at the back. Very stunning and very trendy wig it is. Best for any party, Christmas, outing, long drive, and even casual use. Its hand-tied cap gives you a move naturally. No tangling, no shedding, no hard and fast rule to wear.
8.Brunette balayage long hair: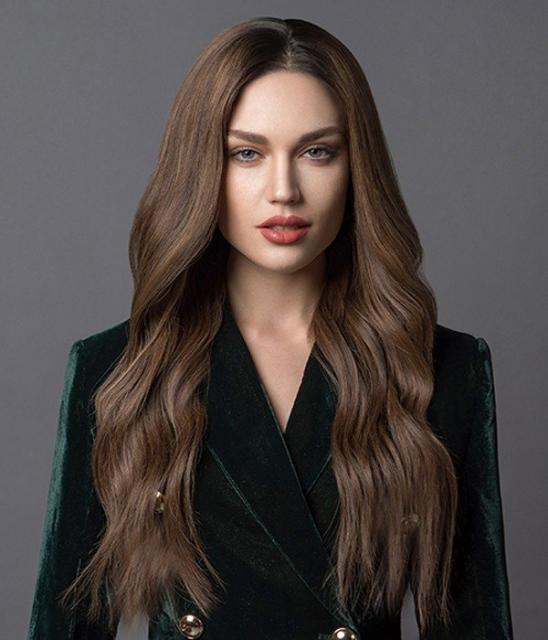 This rich brunette shade and chocolate brown balayage give you a princess look. And long hair never goes out of fashion and is always everyone's favorite. Flexible to fit, and you can change your hairstyle as quickly as you want. Light-weighted, soft, smooth, silky, and easy to wear. Wear this on your casual dress and even formal dress, it suits any occasion and any season. Made from 100% human hair and use for long-lasting.
9.Blonde shoulder length Remy human hair: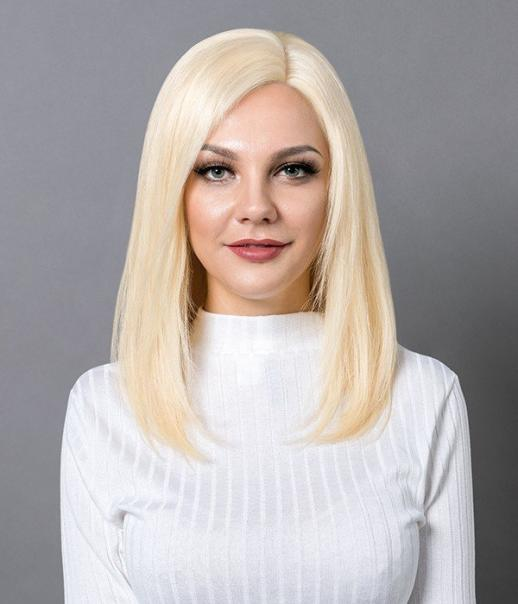 Most elegant hair color and hair wig it is. The blonde color straight shoulder-length wig is ideal for everyone. Made from 100% Remy human hair, feels very soft and comfortable. You can restyle this wig with any heat tools just like your real hair. The lace front cap adjusts easily in your head size. Perfect for any cosplay, theme parties, Halloween, meetings, weddings, and any other events. You will fall in love with this wig, so hurry up and purchase this for your next trip and event. It is available in length 16-inch.
10. Sandy blonde shoulder length mono wig human hair with bangs: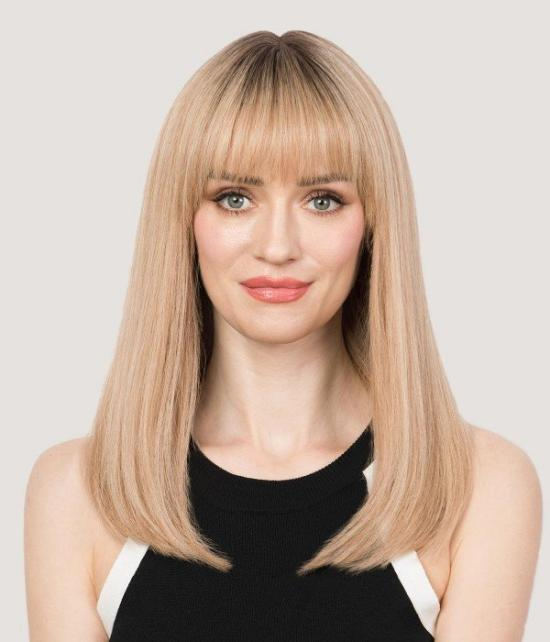 You will be surprised to see how beautiful this human hair wig is with bangs. Sandy blonde hair color and shoulder-length give you a full package to rock the party. This wig is thick and adds volume to your hair and especially bangs will look flawless on you. Perfectly adjust to your head with mono top hand-tied cap and gives a lot of hairstylings. It's approx. length is 4-inch bangs and 15.5-inch hair length. You will look like a queen after wearing this wig.
We hope you find your favorite wig from above, as your desire and events. This human hair wig looks very natural and has no tangling and no shedding at all. You will also receive a lot of compliments from your friends and family after wearing this wig.
Human hair not only gives you a natural look but also saves your natural hair from the outside like sunlight, wind, dirt, or pollutants. You can also take care of your real hair from heat styling tools because a human hair wig is also heat-friendly.
So what are you waiting for? Just go to our website and purchase any wig to add colors and fun to your daily routine.