There are many wigs on the market that are designed for Africa American women, there is no doubt that the headband wig is now as popular with wig wearers as the front lace wig.
What? Your impression of headband wigs is still reserved for cheap hair texture, uneven color matching headbands, and unnatural looking hair strands made of synthetic fibers. In fact, the realism of headband wigs is beyond your imagination.
Do you really know about headband wigs?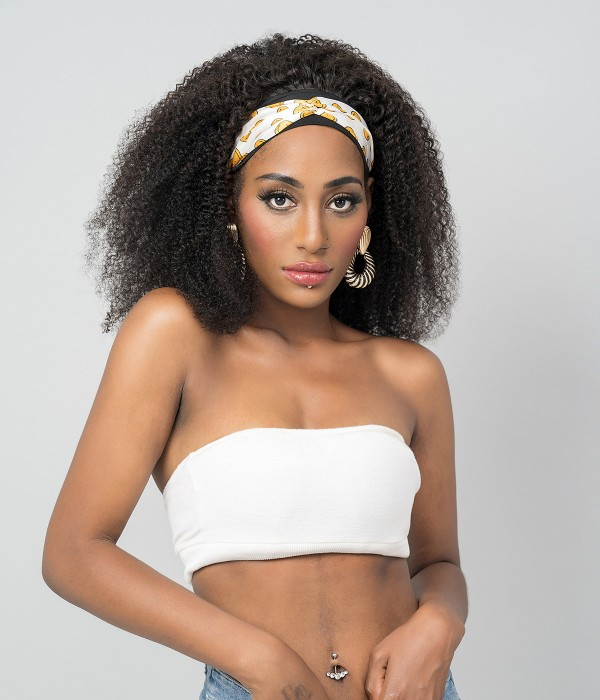 headband wig is a wig that is designed to hide the transition of the track that is associated with wigs and headbands. Wigs are designed to not use any lace, so if you are familiar with wigs a lot of the time.
People use lace to make wigs for the front part to have as much of a natural hairline as possible. With headband wigs, you do not have to have lace, you literally just have the headband part, and you can hide it with a decorative item to hide the transition of where the headband part starts and the track ends.
The material of the wig is synthetic fiber in addition to human hair, wigs made of human hair will look more realistic, the feel is also very close to your own hair. Fiber synthetic wig color is brighter than human hair, this bright may make the hair in the light under the "fake more obvious. Similarly, a high-quality headband wig must be made of human hair. As the name implies, the headband wig must have a headband, the part of the headband, and the wig perfect combination. For some wig wearers, the style of the headband is also in their consideration.
How to determine whether a headband wig is suitable for you or not?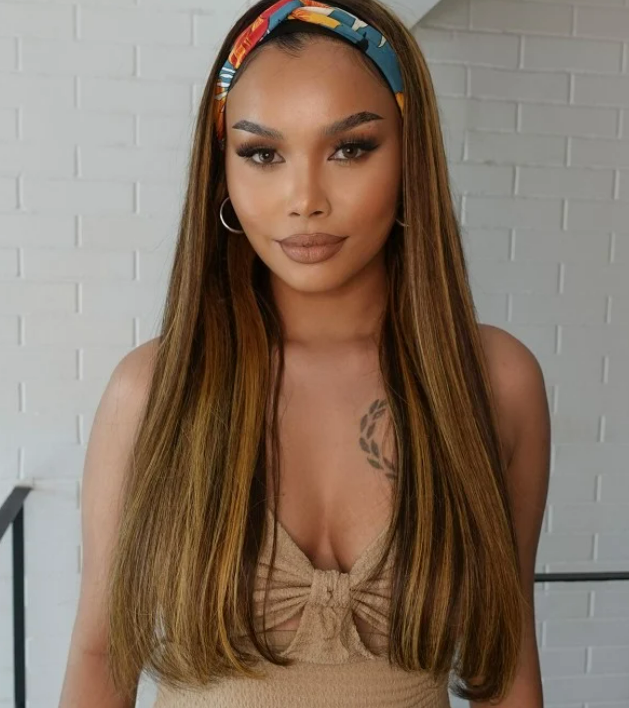 The first thing you need to know is that a head wig is a wig product that you can wear and go out immediately. So it must be great for those who don't have time to take care of their wigs. You only need to spend less than five minutes changing a hairstyle. This is something that cannot be easily achieved for any other wig.
Sensitive skin contact with the lace part of the lace wig may be allergic? Hair tie wigs to protect your tender skin! Typically, high-quality headband wigs use soft silk ribbons for the headband part. Compared to lace, silk can irritate your skin less. Even though there are many high-quality lace wigs on the wig market today, the truly premium lace products are very expensive, which dictates that high-quality lace wigs will be a little more expensive than headband wigs.
Headband wigs are definitely very friendly for newcomers to wigs. A headband wig doesn't simply fit over your head like a big hat. There are several small clips inside the headgear and an elastic adjustment band. The small snaps are to allow the wig to be better secured in your hair, and the elastic adjustment band allows the wig to easily get the size you want.
It's no coincidence that head wigs have become popular; in these busy times, they can perfectly match the rhythm of your life and complete your quest for beauty. UniWigs offers headband wigs made of 100% real human hair, specifically for those of you who seek naturalness and realism.