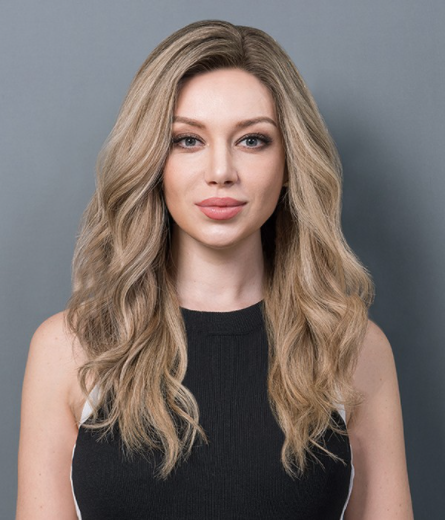 Were you thinking of changing up your hair color? Perhaps you thought of a fancy balayage or highlights but didn't want to commit to the hair dye? Weak hair is also pretty dangerous to dye because dying could make it weaker. So, does this mean that you give up on your dreams of gorgeous hair that could potentially make you look and feel so much better? Of course not! At times like these, human hair wigs, colored can help save the day. With these wigs, you can obtain the fantastic look you've been dying to achieve.
Need some help picking out a wig? Uniwigs has some amazing options for you to choose from. Here are a few fan favorites that you will love:
Blonde Balayages:
What's a popular look that flatters pretty much everyone? A blond balayage. If you're not ready for anything too permanent, human hair wigs, colored, have got you covered.
Morgan is an excellent wig from UniWigs. This Remy human hair lace front wig will be the perfect classic blonde balayage for everyone. The length is enough to fall around your shoulders, but you can always cut it to your desired size. Since it is Remy human hair, you can apply heat and style it; however, you like to.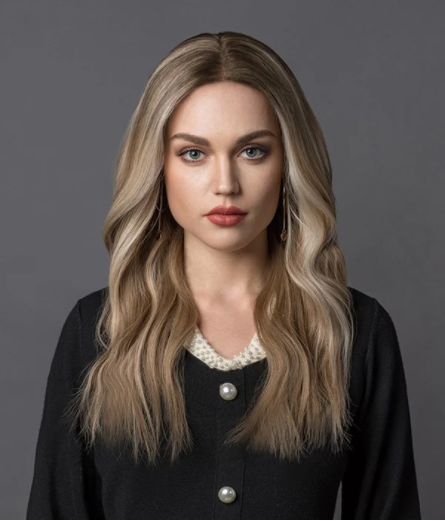 If you want something with visibly more volume, Lara is the wig for you. It is a beautiful color that you are bound to love. It has got the right length, volume, and everything. Just like the others, you can easily style the wig to your liking.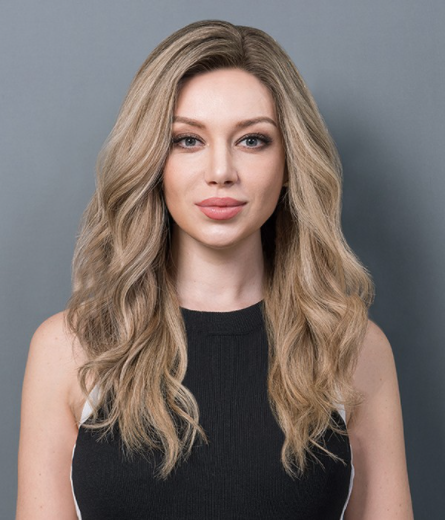 Perhaps you prefer a white blonde Balayage instead? You'll love Charlotte. This 16-inch wig has all the benefits of the UniWigs wigs, but the color is a gorgeous white blonde. You don't have to worry about a thing anymore with UniWigs. We've got it all!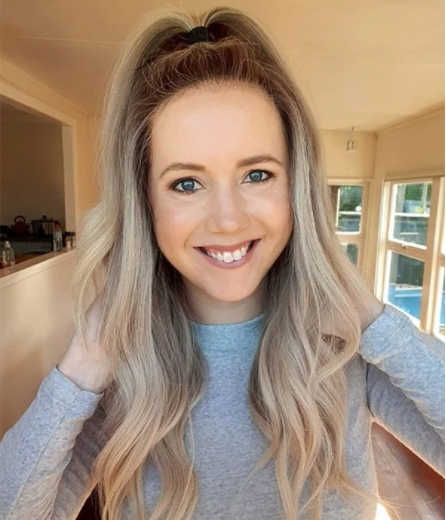 Make it Brown:
Perhaps blonde balayages aren't for you? That's nothing to worry about. If you still want to try out the look, go for a more deep color like brown instead. Human hair wigs, colored, have no limits!
UniWigs have a beautiful brown balayage wig called Perfection. Just like the name suggests, this wig is no less than perfect. It comes in a range of lengths from 14 inches to 20 inches, so you have a long list of options. You can style Remy human hair to your heart's content without the risk of damage to the hair or loss of color, which is why Perfection is made out of it. It is the perfect subtle way to start experimenting with balayage if you're a brunette naturally.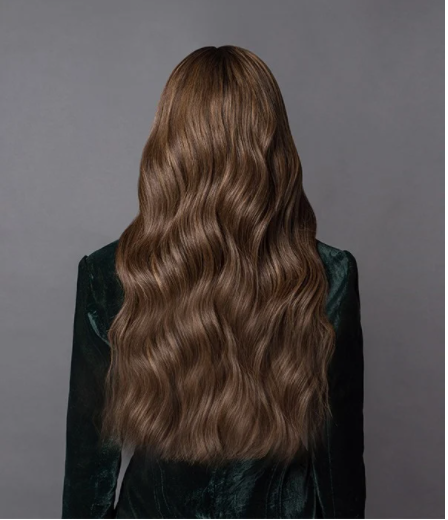 Go for Bangs:
Think of a warm sandy blonde with dark roots. Maybe add bangs to that. Sounds pretty good, doesn't it? That is an accurate description of UniWigs' Zoe. Human hair wigs, colored, extend to all sorts of colors and styles at UniWigs, so this classic style couldn't be left behind. This 15.5-inch long wig has been hand-tied, which means that every hair was placed using human hands to create the perfect wig. You won't be dealing with stray hairs or any hair loss with Zoe.
Don't like the straight look? That's completely fine. Zoe is made out of Remy human hair, so you can curl it with rollers, heat, flat iron, or even a crimper. Don't worry about ruining the wig while applying heat. Zoe will never let you down.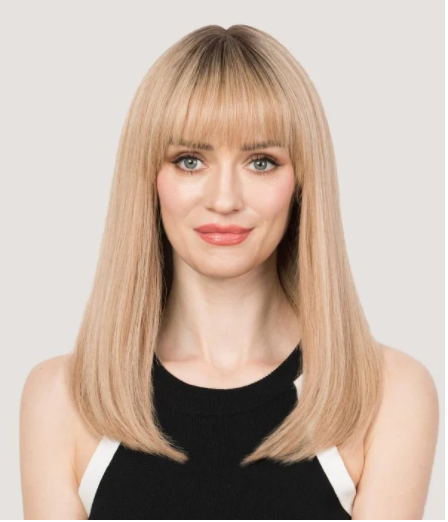 Highlights:
One of the most wanted natural hair colors people delve into is highlights. However, you need to be ready to commit before you get them done. If you don't think you're ready for that yet, there is always a solution: Human hair wigs, colored. These allow you to rock the look, but you can always switch back to your natural hair whenever you like.
Harper is a great option if you're looking for blonde highlights. This wig will flatter your look no matter what. Who doesn't love blond highlights anyway? It is a 16-inch wig that also comes in a toffee color. So, no matter what color you like best, UniWigs will have options for you.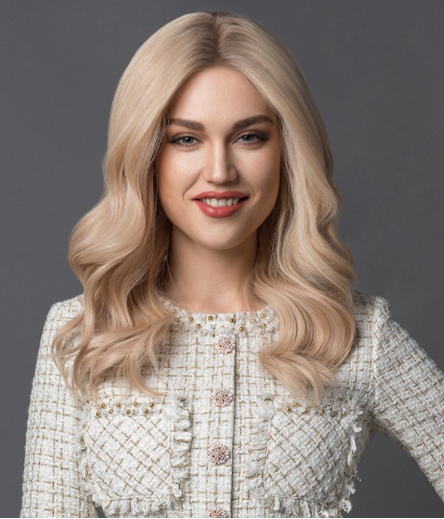 How do honey blonde highlights sound? Irena will give you the most stunning honey blonde highlights you can imagine. They come in various lengths, from 16 inches to 26 inches, so you can obtain any length of your choice along with 150% density. It is a stunning and flattering wig that is the best way to experiment with highlights. You can cut, blow-dry, curl or straighten it however you like. Irena's human hair will never let you down.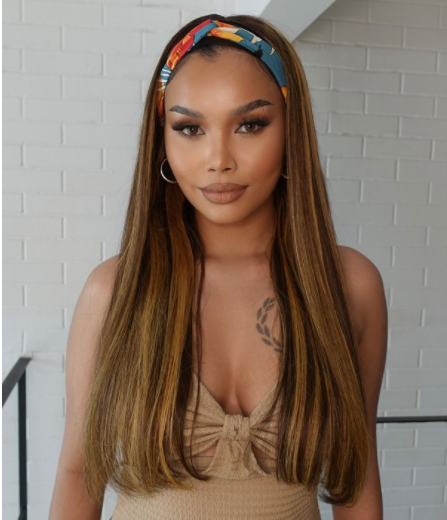 Ombre:
Ombre bobs are all the rage lately. The look sounds fantastic, but maybe you're a little too shy to walk out of the house with an ombre bob every day. Yet again, human hair wigs, colored, can help you rock an ombre bob whenever you like, with the option of reverting to your natural locks when you like.
If this sounds like something you're into, Honor is the wig for you. It is a wig with 8 inches to 14-inch options and is a beautiful look on anyone. It is darker towards the roots and fades to a lighter color as the length increases, producing a beautiful ombre look. Feel free to apply heat and style the wig as you like because this modern bob is made out of pure human hair.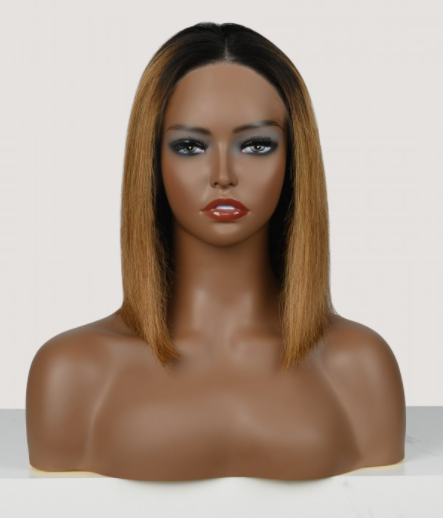 There are a series of wigs out there that can help you obtain the natural hair color of your dreams. Whether it's highlights, a balayage, or anything at all, there's a wig that will allow you to try new styles with color while maintaining your natural hair. What's better than having the option of a luxe human hair wig to spice things up on occasions you want your hair to stand out?
UniWigs has multiple options and specializes in wigs in all shapes and sizes. This includes wigs with natural hair color as well. Since we always keep up with the trends, we're bound to have a wig representing your dream hair. You won't have to look any further any more.