Human hair extensions are lengths of additional hair added to your own natural hair to create a more natural and healthy look on your head. The hair extension method has become popular in recent times among ladies especially those suffering from hair loss or thin hair types and wanting to have a more beautiful look appearance.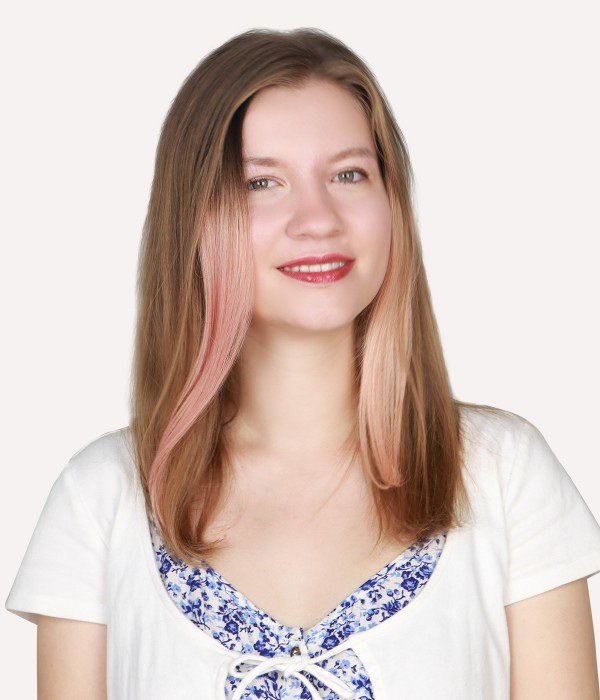 Most hair extensions are usually pieces of hair clips with either glue or waft to be able to attach to the natural head's hair roots and their length of survival highly depends on the usage of the hair extensions if it's day-to-day usage or occasional usage for events. With good care taken on them, the hair extensions can last a range period of 3-12 months, depending on the type of hair extension too. There are several types of hair extensions such as temporary hair extensions, semi-temporary hair extensions and permanent hair extensions among many kinds available in the market.
The purpose of hair extension is to give a change to the person wearing the hair extensions giving them a completely new look and appearance such as a long overflowing waist hair look, a wavy summer hair look, or a ponytail hair extension look among the many looks from hair extensions. Hair extensions, mainly uplift the hair making it more upstanding and more attractive to look at eventually turning it into very fine hair which can be experimented with different hairstyles after all also extensions provide healthy hair look if it's for someone with thin hair or experiencing hair loss problems. But all in all, it also comes with the process of taking care of hair extensions which in all means it's the same as other kinds of human hair wigs and hair.
As said earlier, hair extensions come in different types and it all depends on the buyer's needs as each type has its own means to take care of and application method.
The most common type of hair extension is the temporary hair extension which involves hair in a clip attached to wefts in large pieces which are then attached to your natural hair for an immediate hair look change. This kind of hair extension is mostly used for occasional events, preferably than day to day use. It's mostly used by people who are happy with their natural hair but are just looking for a bit of an additional different look. The application methods involve just clipping it onto your own hair within minutes and reversal, they can also be removed easily too. The temporary hair extensions can last to an amount of 4-8 times to wear and they will eventually lose their original texture and appearance afterward.
The other type of hair extension is the semi-permanent hair extension which comes in tapes with an adhesive effect to be attached to your hair, a little safer and longer than the temporary hair extensions. These extensions can last to about 9-10 weeks of wearing them with good care handled onto them. As compared to the temporary hair extensions the pieces of hair extensions here are relatively smaller. The most common advantage of these is that they provide hair lengthening ability too to those that suffer from shorter hair problems too.
The last type of hair extension commonly known is the permanent hair extensions which from the name can be worn and styled for a long time and can last onto your head for a long time too. These hair extensions are in form of small strands and small attachments in the shape of micro rings and bonds. This is most preferred by people who want a more defined look on a day-to-day basis, especially for the people entirely disappointed with the natural hair look. With proper maintenance and care, it cast 2-3 months. No heat or glue application is required in the installation of this kind of extension all you have to do is just attach tiny tips of hair extension to your hair roots.
The earloop highlights are hair extensions created by beauty and hair companies to have a version of peekaboo highlights, of which only the parts under the ears are the ones to be highlighted by a different hair color from the rest of your natural color hair. This is mostly preferred by those who like colored hair but they don't prefer bleaching their natural hair and so these extensions are almost as perfect for them to use. With all the stay at home brought by the COVID 19 pandemic has been a great chance to people to develop new hobbies and doing an earloop highlight to your hair is a great activity to not keep you bored, also since we are all wearing masks recently and It's almost like we are looking the same and having some additional feature on your head makes you different and have something fun for people to look at when they look at you. The main additional point of the earloop highlights is that it helps you have a clear and more definite face feature and actually look pretty and cute also it makes you share the same style as most of the common Hollywood stars on television. The most adventurous feature with these highlights is its ability to disappear when not needed, since for it to be seen it is only when hair is tucked behind your ears or tied upwards.
The money piece highlights are face-framing highlights that start from the hair roots to the ends of the hair. the money piece highlight offers you an expensive look that is achieved when the front strands of your hair are bleached with a lighter shade as compared to the color of your natural hair. This action makes your face look thinner and longer, providing cute features of your face to be seen clearly.
With the busy schedules and day-to-day activities and the need to go to work and events, the best way is through these easy and simple hair extensions. These highlights don't require much time because the styling process can be done within minutes, and you are already having a completely new look, also there is no after damage to your natural hair, and it's made of 100% human hair. The maintenance of the hair extensions is also very easy and is just the same as taking care of a human hair wig, you can wash them after several wears and afterward, they can be hanged and avoid brushing them when wet, and they can only be brushed after drying up with an extension brush. Since these hair extensions wear out quicker, make sure to use appropriate products for the products mostly which are sulfate-free along with serum or natural oils for hair in order to maintain the hair moisture.