In recent years, wigs have gained immense popularity as versatile accessory, allowing individuals to experiment with different hairstyles and transform their look effortlessly. Whether you're looking for a human hair wig, a synthetic wig, or any other type, online platforms have made it easier than ever to find the perfect wig. In this blog post, we will delve into the world of wigs and discuss essential factors to consider before ordering one online. We'll explore various types of wigs, including human hair wigs, synthetic wigs, synthetic and human hair blend wigs, lace front wigs, mono wigs, silk wigs, and medical wigs. And to make your search easier, we'll feature uniwigs.com, a leading online wig store with an extensive selection of high-quality wigs.
Human Hair Wigs: The Ultimate Luxury
When it comes to achieving the most natural-looking and versatile wigs, human hair wigs are unparalleled. Made from 100% real human hair, these wigs offer supreme quality, allowing you to style, cut, and even dye them according to your preference. Human hair wigs provide a realistic appearance, exceptional durability, and the ability to withstand heat-styling tools. Although they tend to be more expensive, their longevity and authenticity make them a worthwhile investment.
Synthetic Wigs: Affordable Beauty
If you're seeking affordability without compromising on style, synthetic wigs are an excellent choice. These wigs are crafted from synthetic fibers designed to mimic the look and feel of real hair. They come in a wide range of styles, colors, and textures, allowing you to experiment with various looks. Synthetic wigs are pre-styled, retaining their shape even after washing. However, they are less heat-resistant than human hair wigs and require special care to maintain their appearance.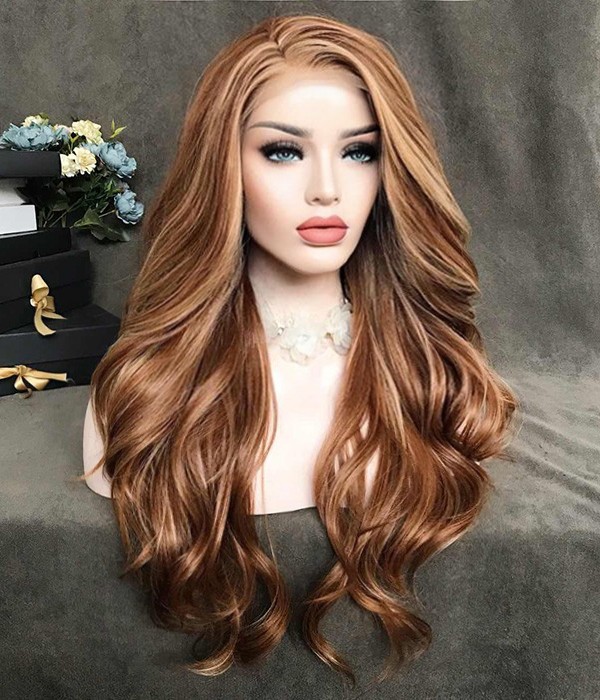 Synthetic and Human Hair Blend Wigs: The Best of Both Worlds
For those who desire the naturalness of human hair combined with the affordability of synthetic wigs, a synthetic and human hair blend wig is the perfect compromise. These wigs blend the durability and styling options of human hair with the lower price point of synthetic fibers. You can enjoy the convenience of pre-styled hair while still having the ability to use heat styling tools to an extent. This blend offers versatility and a realistic appearance, making it a popular choice among wig enthusiasts.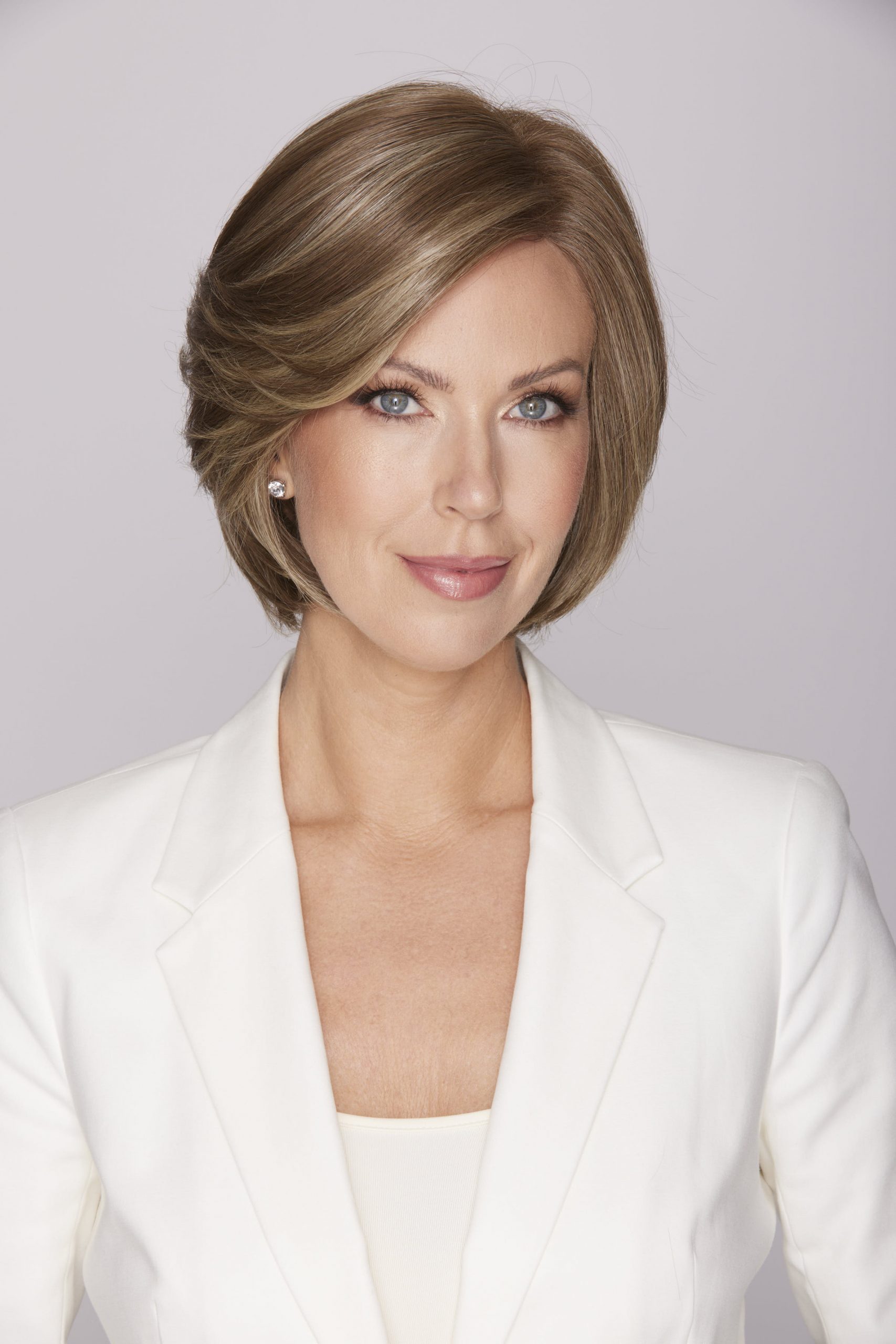 Lace Front Wigs: Undetectable Beauty
Lace front wigs have gained immense popularity due to their ability to create a seamless and natural-looking hairline. The wig's lace front section allows for the hair to be tied or glued directly onto the lace, giving the appearance of hair growing from the scalp. These wigs provide versatility in terms of styling, as the lace front allows for various parting options. Lace front wigs are available in both human hair and synthetic options, catering to individual preferences and budgets.
Mono Wigs: A Natural Scalp Illusion
Mono wigs, short for monofilament wigs, provide a realistic scalp appearance, making them a popular choice for individuals seeking a natural-looking wig. The monofilament material creates the illusion of a natural scalp by allowing the wearer's skin to show through, giving the impression of hair growth. Mono wigs are available in various styles and can be made from either human hair or synthetic fibers, ensuring a customized and comfortable experience.
Silk Wigs: Smooth Elegance
Silk wigs are known for their luxurious feel and high-quality construction. These wigs feature a silk base, providing a soft and comfortable experience. The silk base creates the most realistic hair part line, mimicking the appearance of real hair. Whether you choose a human hair or synthetic silk wig, you can expect a premium look and feel that exudes elegance.
Medical Wigs: Restoring Confidence
Medical wigs are specifically designed for individuals experiencing hair loss due to medical conditions such as chemotherapy, alopecia, or other medical treatments. These wigs are crafted with care, taking into consideration the unique needs of individuals undergoing hair loss. Medical wigs offer comfort, breathability, and a natural appearance to help restore confidence during a challenging time. They are available in various styles and materials, including human hair and synthetic options, providing flexibility and personalized choices.
Finding the Right Wig Online: Introducing uniwigs.com
When it comes to purchasing wigs online, it is essential to choose a reputable and reliable source. One such platform is uniwigs.com, a leading online wig store that offers a wide range of high-quality wigs to suit every need and preference. Uniwigs.com takes pride in providing customers with exceptional customer service, superior craftsmanship, and an extensive selection of styles, colors, and materials. Their website features user-friendly navigation, making it easy to explore different wig categories, filter options based on material, length, and style, and even utilize their virtual try-on tool to visualize how the wig will look on you. Uniwigs.com offers detailed product descriptions, including specifications, maintenance instructions, and customer reviews, helping you make an informed decision before making a purchase.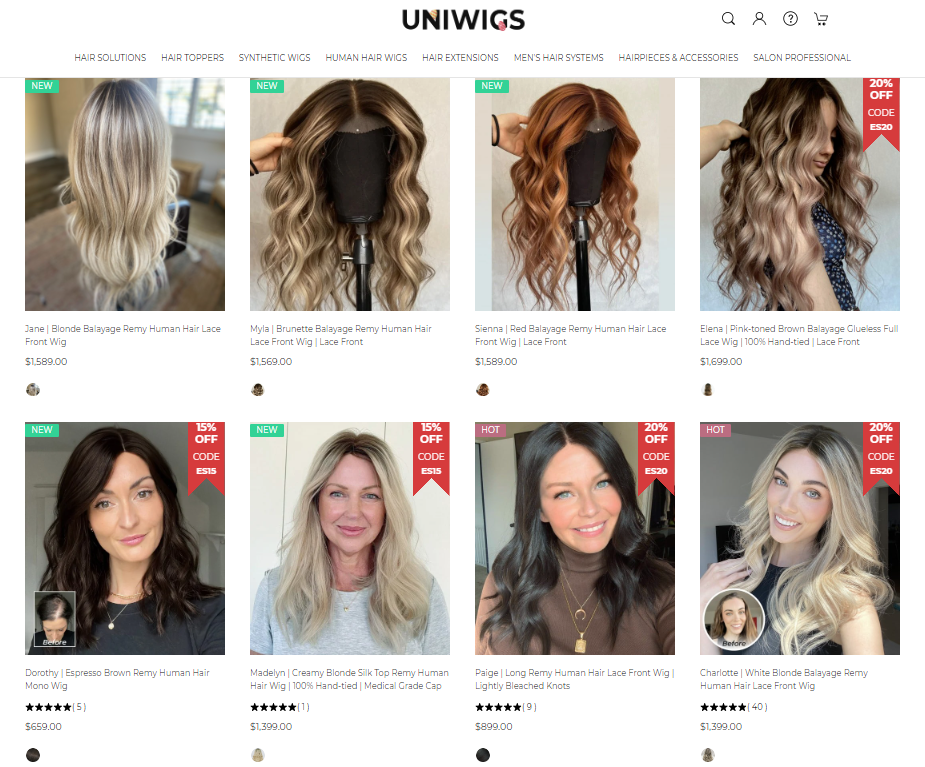 In addition to its diverse wig collection, uniwigs.com offers customization services, allowing you to create a wig tailored to your specific preferences. Whether you need a particular cap construction, hair length, or color blend, their team of experts can assist you in achieving the perfect wig that meets your unique requirements. Before placing your order, it is advisable to measure your head size accurately to ensure a proper fit. Uniwigs.com provides a comprehensive guide on how to measure your head, ensuring that you select the right wig size for maximum comfort and a seamless look.
Conclusion Ordering a wig online can be an exciting and convenient way to enhance your appearance, boost your confidence, or address hair loss concerns. By understanding the different types of wigs available, such as human hair wigs, synthetic wigs, synthetic and human hair blend wigs, lace front wigs, mono wigs, silk wigs, and medical wigs, you can make an informed decision that suits your needs and budget. Remember to consider factors like versatility, durability, styling options, and maintenance requirements when selecting a wig. Whether you choose a human hair wig for its authenticity, a synthetic wig for affordability, or any other type that suits your preferences, ordering from a reputable online platform like uniwigs.com ensures a positive and satisfactory shopping experience. With their vast selection, customization options, and commitment to customer satisfaction, uniwigs.com emerges as a reliable source for high-quality wigs. Take advantage of their website features, explore their catalog, and find the perfect wig to express your unique style and personality. So, get ready to embrace a new look, transform your appearance, and experience the confidence that comes with finding the perfect wig online!