Wake up every day with the same hairstyle for too long without changing it, and you feel dissatisfied with yourself in the mirror. Getting a new hairstyle is not easy. The hairstyle you see in fashion magazines and websites may not always look exactly the same at the salon, and often times you may not get the hairstyle you want even though you've made up your mind to spend a lot of money at the salon.
Here comes the method that doesn't require any skill, doesn't cost much and has minimal risk – headband wigs solve all your worries.

Headband wigs are the most friendly wigs out there, no need to figure out what the base of the wig is, the only factor you choose is just how you like it. Women who are born with natural curls must have often imagined what it would be like to have smooth, straight hair one day.
The ideal straight hair
1.Tansy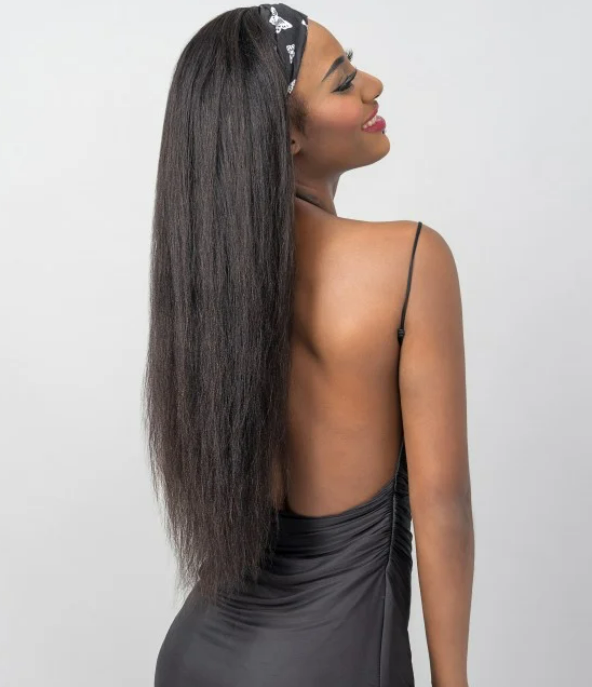 Yaki straight's hairband wig can hold all the scenes. The pure black hair color is understated and natural. You can wear it in your daily life or even wear it to a wedding. The good thing about straight hair is that you can make a new look by doing a weave of your choice. The 100% human hair meets your high demand for wigs. But at the same time, you do not have to worry about its price, it is even cheaper than some of the synthetic wigs on the market.
2.Ayame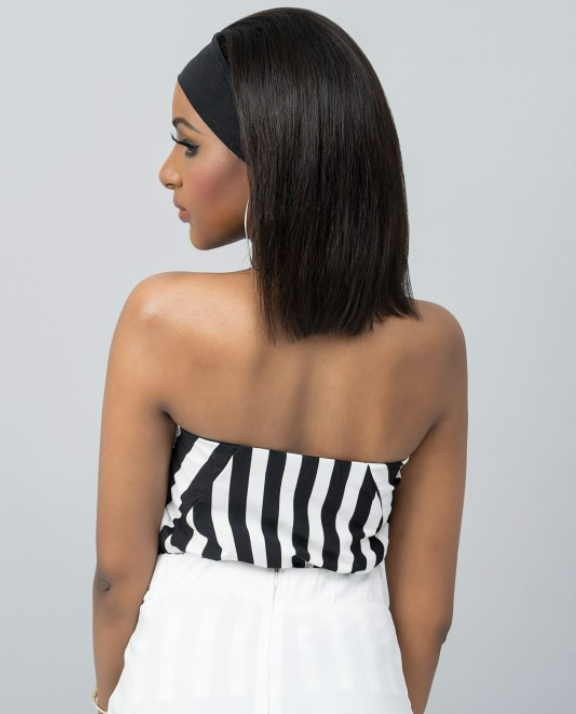 Ayame uses no-glue Velcro buckle to solve your worries about wig fixing problems. Short hair will make you look fresher on hot summer days, but this length will never make you embarrassed. A sharp short ponytail can make you shine in the crowd. You can also choose to tie a stylish half-pillow head with a slightly messy beauty that also makes you stand out. Smooth and straight hair without worrying about tangles. It is also very easy to take care of.
3.Rushe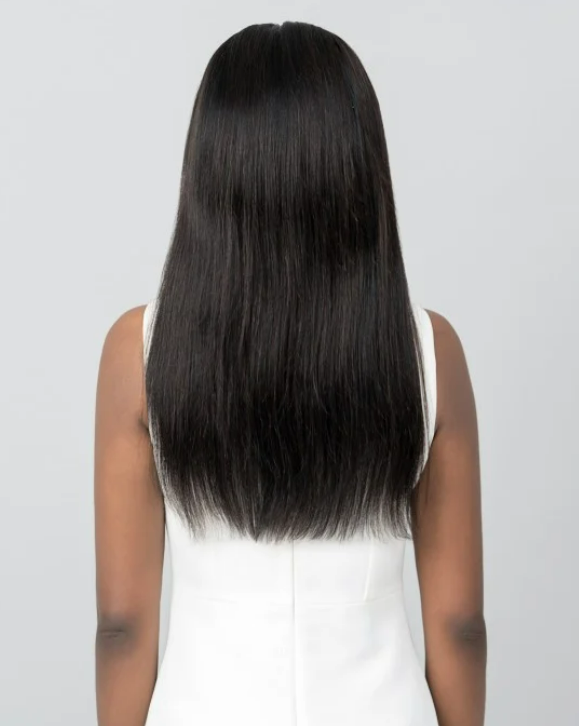 Different from Tansy, Rushe is a straight headband wig. This is a wig made from 100% human hair, which means that with it you not only get straight hair, but you can also make big wavy curls with a curling iron. The silk texture of the hairband part makes the whole hairstyle look premium. With six different lengths to choose from, ladies who want to have a long ponytail need not hesitate at all.
4.Irena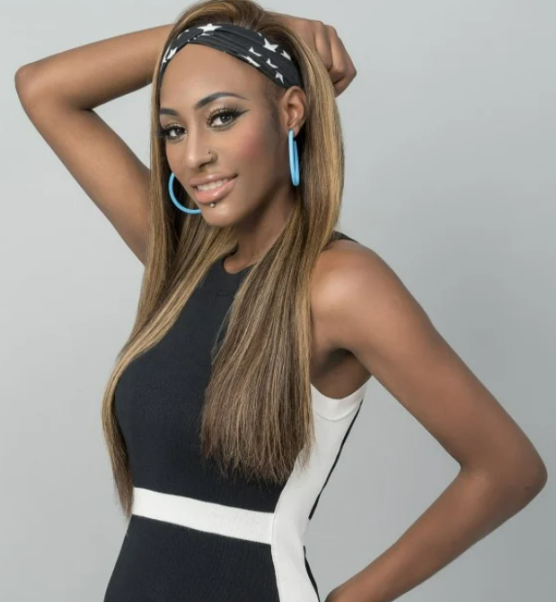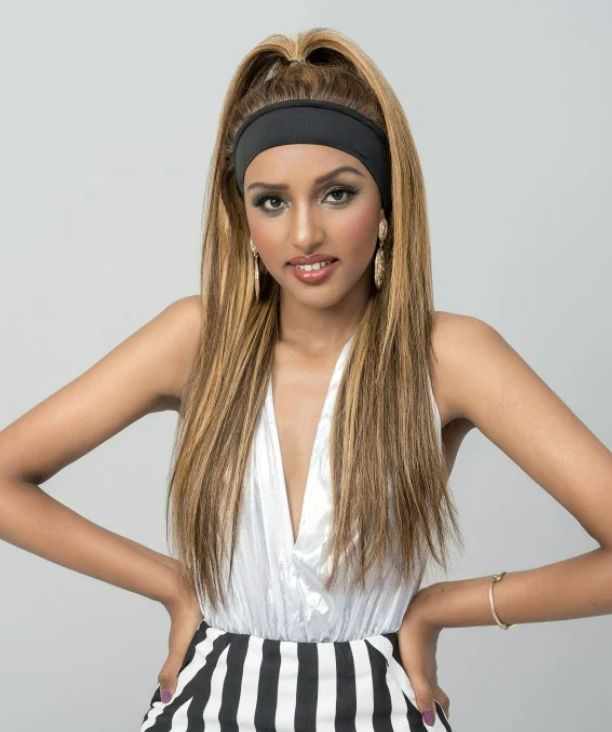 Is it that only brunettes can match with black skin? The answer is no. This honey blonde highlight hairband wig is sure to catch your eye. Irena is definitely a must-have item that will give you a sense of style. The half-up half-down hairstyle in the picture is no longer unattainable. Irena is more for the girls who are obsessed with fashion. Even if you don't have makeup, you are no longer a "Cinderella" when you wear it.
Natural curly hair
5.Erato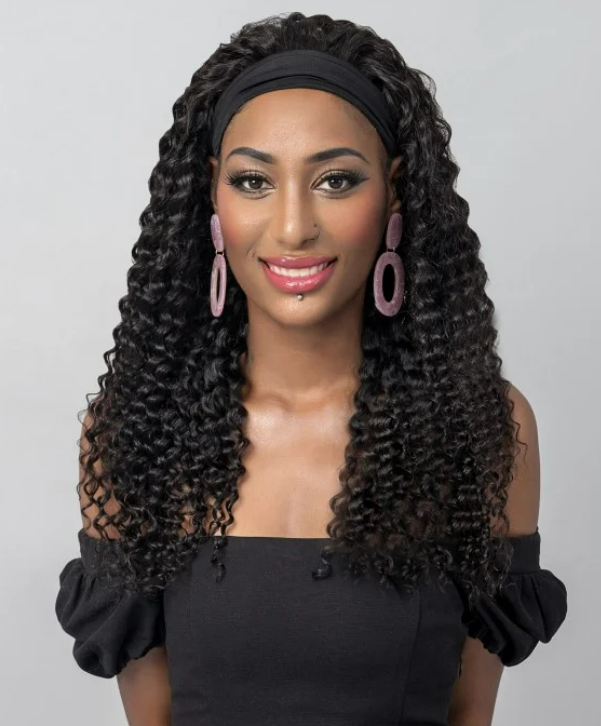 Erato is a deep wave human hair headband wig. For those girls who love deep wave hair, Erato allows you to have natural looking hair without having to spend a fortune at the salon. Beauty lovers often pair it with some unique earrings to make the whole look charming.
6.Margo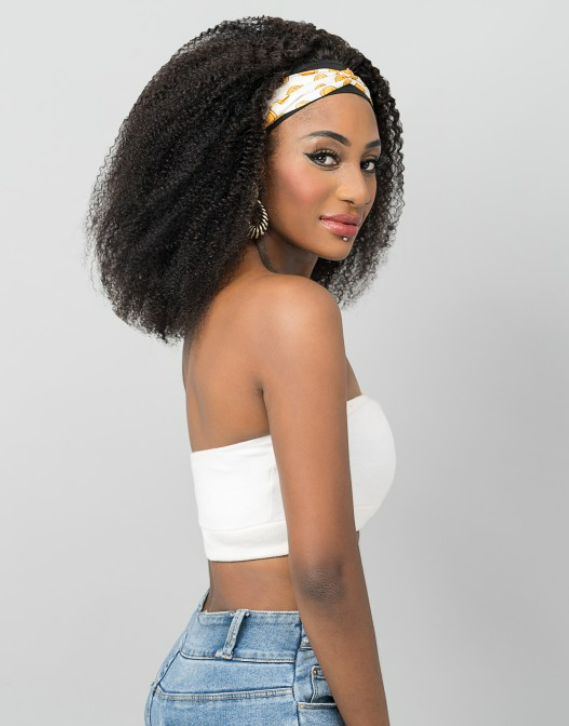 With 150 percent hair volume, Margo is also called a "ten-second wig", which proves that it is easy to wear. If you don't want to spend too much time on your hair, then it's the perfect choice for you. Afro Curly is probably the closest thing to your own hair curl. Girls with thinning hair can wear it with complete confidence. The self-contained hairband not only shows off your hairline perfectly, but also adds a sense of style.
In fact, the choice of hairband wigs are based on your needs, the above wigs are made of 100% human hair, so you can say it suits anyone, if you are a lazy girl, its simple way of wearing must be very suitable for you. If you are a fashion girl in pursuit of beauty, real hair is completely and totally capable of doing all kinds of styling.
Click now and find more hair band wig http://www.uniwigs.com/40520-headband-wigs