Now it's becoming more and more normal to wear wigs and more people are aware of that wigs are not only to cover hair loss but also to wear them for fashion. While some people are proud of wearing wigs, others might want to keep it to themselves. Because of this, people are becoming more sensitive to the thing we all fear most "will my wig fall off in public"?
Most of human hair wigs from UniWigs.com come with secure straps or combs that make it nearly impossible to separate it from your head. With great advancements of cap construction technology, it's highly unlikely that your wig will slip off if you're wearing it properly.
1. Make sure you measure your head before buying a wig
You have to choose a right wig size that is neither too big nor small because both being factors that could cause your work to fall off.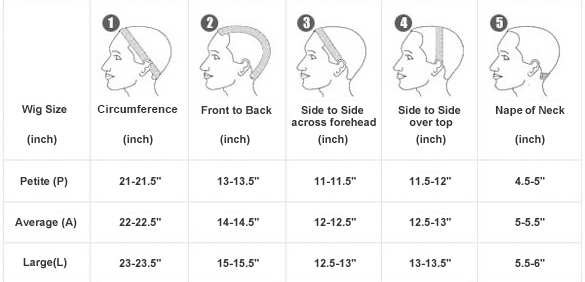 To determine the right size wig for you, measure the circumference of your head from the front hairline, from front to back, to the nape of your neck, to your other ear and then back to the front hairline. Write down your measurement then consult the table below.
2. Use bobby pins to secure
If you're not comfortable wearing wigs with only the included tightening straps or combs, don't worry, you can always use bobby pins to secure the ear tabs to any bio hair or use wig tape or glue to keep it steady.
3. Choose a wig come with skin silicone grip tabs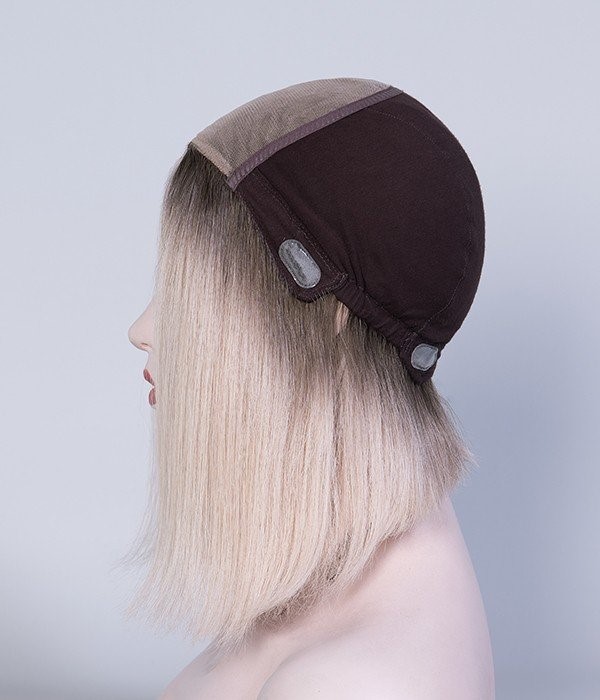 The skin silicone tabs are perfect alternatives to clips and combs. Usually silicone grip tabs are placed around the cap perimeter to prevent wig slippage. Hence, wigs with skin silicone grip tabs will also ensure a more secure fit if you have little to no hair.