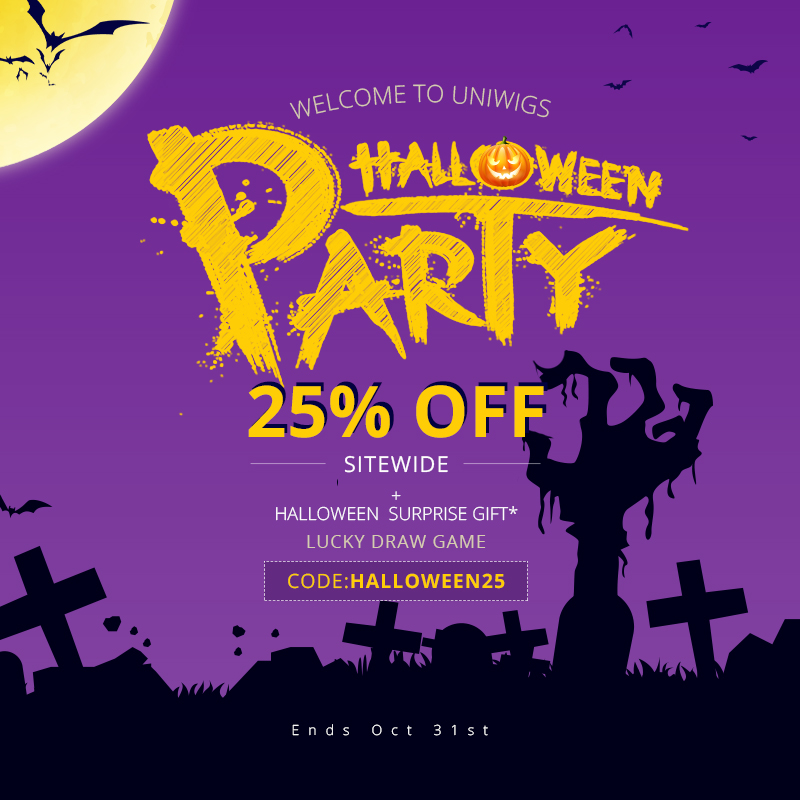 Most of cancer patients inevitably lose their hair as side-effect during the cancer treatment in the form of chemotherapy. Everyone loves beautiful hair. Gorgeous healthy hair makes people happy! Of course patients want to have their hair back and be old selves, so most of cancer patients choose to be a proud wig person eventually.
How to choose a good wig for cancer patients?
Some people suggest have wigs with a silicone cap to prevent wig slippage. However, the silicone caps are much hotter and harder to wear for extended periods of time.
Lace front with monofilament top wig
The lace front wigs are breathable and all day wear friendly. If you choose to go with the lace front and you have no hair at all. I would highly recommend getting a wig band (UniWigs Grip Headband) and it will help the wig grip to you for all day security and comfort.
Recommendation:
Hanna- Remy Human Hair Mono Wig
Hanna is 100% full hand-tied. The lace front with monofilament top cap creates the illusion of natural hair growth and allows you to part the hair in any direction.
UniWigs Hair Loss Friendly Wig
We designer a brand NEW wig cap construction. UniWigs Hair Loss Friendly cap is brand new and different to other wig cap constructions. Made from super soft viscose material, this cap is perfect for advanced or total hair loss and soft on sensitive scalps. This cap is so cozy and snuggly, a cap liner underneath the wig is not even needed. Compared with normal full lace wigs, these knots are covered with soft material, so you will not feel any knots. UniWigs Hair Loss Friendly wigs have 4 skin silicone grip tabs to prevent wig slippage and are the perfect substitute to clips and combs.
Recommendation:
Kim- Full Hand-Tied Human Hair Wig For Hair Loss
The five inch by five inch lace top on Kim is one hundred percent hand-tied. The lace is soft and gives a natural hairline and parting, where there is no need to cut the lace.