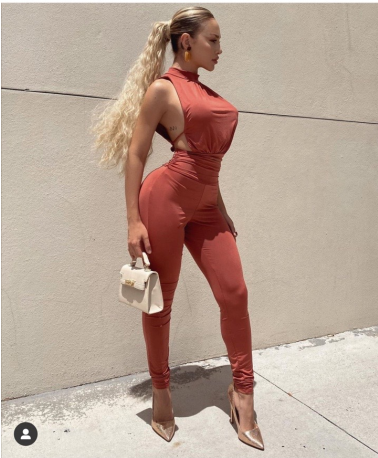 Nathalie Paris, who is from Colombia but moved to US, is a musician. She's a well-known beauty and fashion vlogger on Youtube channel. Her YouTube channel was originally called fashionvogue05, now changed to herself titled name. Her honesty and peace performance won a billion fans.
Product: Selena 22″ 5 Pieces Classic Clip-in Synthetic Hollywood Wave Extensions H24-613 Honey Blonde
She's not only sharing beauty and fashion things, but also vlog her daily lifestyle like hairstyles, a day in her life and so on.
When Nathalie knew brand UniWigs, she's like to try ponytails as she uses for her daily life frequently. Here's what she created three different hairstyles with UniWigs ponytails:
Style one- Messy wavy low pony:
" I love this hairstyle, it looks so cute and effortless. It's easy to do. So first thing I'm gping to section off all my bangs inside little hair to create that messy look. Then I'm going to twist the rest of my hair on the back, and create a little bun. You could do a low pony, you can also do a high pony, but for this particular look, the low pony looks good.
The pony I got called Lana, it comes with a clip a velcro strap. All I have to do is clip it on top of my pony, then wrap around, then secure it with the bobby pins. I didn't use any hairspray, it looks so natural, no one knows that I wear a ponytail."
Product: Lana 25″ Curly Wrap around Synthetic Ponytail Extension in shade H624 Champagne Blonde
Style two-Soft and curly pony:
" The second look is the soft little pony. I'm using the 24″ Ruby ponytail, this one is very bouncy and beautiful. It has a different technique. It doesn't come with velcro strap, it just comes with two straps, so I clip it onto my pony, I tie the strings around and it secures it so well. I don't need bobby pins, it's actually the most comfortable one in my opinion. It looks lie I have a hair tie on my pony, super effortless and it also keeps my bangs outside for an effortless look."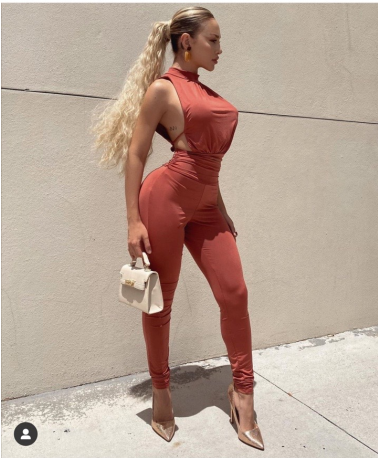 Product:Ruby 24″ Ribbon Bow Ponytail Extension in shade H18-613 Beach Blonde
Style three-straight pony:
"The third hairstyle I created is a straight pony. This one is also comes with a velcro strap. To make it look a bit more sleek, I'm going to brush my hair and leave my bangs though. I'm going to retie a little bun on the back and then clip on my straight pony, and secure it with bobby pins. It's so easy. "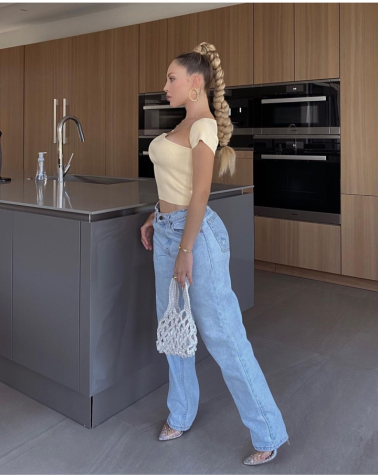 Product: Riley 20″ ponytail extension in shade H616 Sunrise
Watch the full video here: