Trending street style fashion right now for women pairs the best hair accessories with matching boldly colored pantsuits. How about styling it with loads of pearl bobby pins to empower your daily hairstyle? Whether it's about joining back the young girls' league with rhinestone braids and high headbands or tying high ponytails, we have covered it all for you!
If you think that your hair isn't voluminous enough to hold back these fancy hairstyles or daily styling might damage it, why don't you try our must-have hairpieces for women? Hair wigs are ideal for adding fullness, volume, and length to any woman's hair. Top of all, hairpieces for women not only cover your baldness but also protect your original hair from damage with frequent dyeing and hairstyling.
Top 03 Must Have Wig Essentials for Women
1. 7.5″x7.5″ Aura | Skin Part | Middle Part Remy Human Hair Topper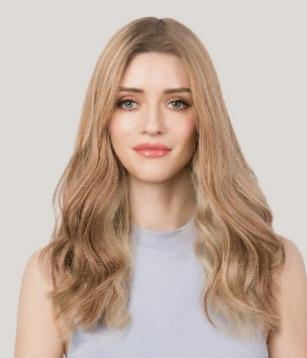 Are you facing extreme hair loss and can't watch yourself go bald each day? With a large 7.5″ x 7.5″ base size, Aura provides you with ample volume and coverage. Aura's virtually invisible base offers your dream styling flexibility, satisfaction, and greater comfort without damaging even a single strand of your real hair. This must-have hairpiece for women easily blends into your hair, looking all classic and natural.
Aura hair topper is made with extreme delicacy, accuracy, and focus. Every individual hair fiber is carefully implanted into an artificial plastic scalp base (1.5″ X 5.5″), making it look just like real growing hair. Keep your headlight and scalp pressure-free with its 110% low density and lightweight material.
The entire hairpiece is made with 100% human hair, featuring styling with heating tools into your desired hairstyle. Any lady seeking an affordable and good-quality hair topper with a large base size will find Aura a compelling choice.
2. MUST-HAVE | Scalp-looking Part Line Silicone Tape | 5PCS/BAG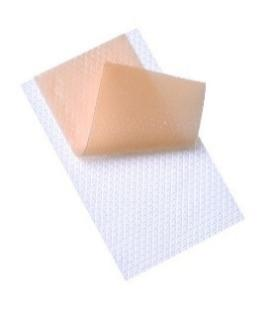 Get a natural skin look on your hairline when you tape underneath your hairpiece's part line. Our Scalp Part Line Tape is made with hospital medical-grade soft silicone, keeping in mind skin sensitivity and premium quality.
Scalp part line tape is easy to apply and remove, causing no irritation on the skin. Since comfort is the top priority for most clients, we made sure this tape is skin-friendly and lightweight. Below are the steps that will clarify how to use our scalp part line tape:
1.Firstly, find your desired hairpiece, you can check out our exclusive hairpieces for women stated down below.
2.Now, set your hair part according to your preference and stick the silicon tape underneath the parting line.
3.Finally, you have your wig resembling exactly like your real hairline parting.
3. Portable Hanging Wig Stand
Save more counter space with its hanging design, adding convenience for hanging it anywhere. The portable hanging wig stand keeps your wig in good shape, helping it to quickly dry itself after every wash. With its collapsible design, you can ensure easy storage and carry of wig stand.
The wig stand is compatible with traveling as it is easy to assemble and disassemble, taking almost no space in your suitcase. Moreover, it fits perfectly for short and long hair, and you can use it as a cap, scarf, or hat holder. After assembling the wig stand parts, you can place it anywhere you like. The portable wig stand is made with extra thick plastic material to add sturdiness and strength to its design.
To prevent slippage, make sure you interlock the two adjustable wig buckles placed underneath the lower crossbar of the portable hanging wig stand after wearing your wig. Order this cost-effective hanging wig stand for your wig collection straight away to keep them dust-free and in shape!
Some Exclusive Hairpieces for Women worth Mentioning
1. 5.5″x5.5″ Claire | Mono Top Remy Human Hair Topper | Lace Front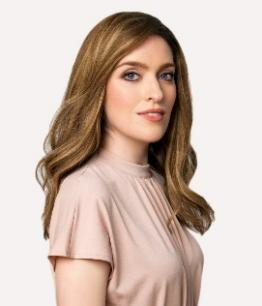 Do you wish to try off-the-face styling? Claire brings for you a lace front design that features natural looking hairline. Strategically integrates with four pressure-sensitive clips to provide a comfortable and secure fit. Claire is made with 100% human hair that seamlessly blends into your original hair, looking just alike. Enjoy extra volume on the top of your head when you style it into your favorite haircut.
2. 8.5″x9″ Blake | Silk Part Remy Human Hair Topper With Layers | Left Part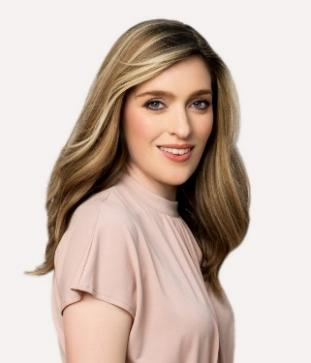 Want a solution to cover your baldness? Blake brings an 8.5″ x 9″ large base that provides you with enough coverage and volume. This hairpiece for women is made with 100% human hair that covers your hair loss, providing you with a whole new set of natural-looking hair. Get the best affordable silk hair topper with a large base that could be restyled with heating tools into a hairstyle you desire.
3. 8.5″x9″ Melanie | Mono Top Remy Human Hair Topper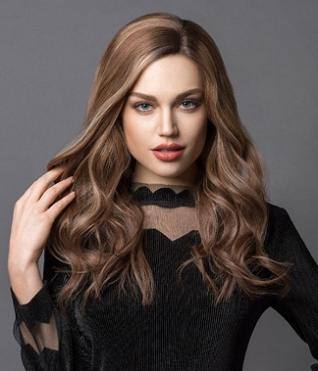 Melanie is specially designed to add gorgeous volume and coverage at the crown with its super large 8.5″ X 9″ base. This 100% Remy human hair topper seamlessly blends in with your hair for a supremely natural look. With the wefted back, the hairpiece becomes more breathable and comfortable. Find your preferred length and color with Malanie's hairpiece for women's available versatility.
4. 6″*6″ Amber Silk Top Remy Human Hair Topper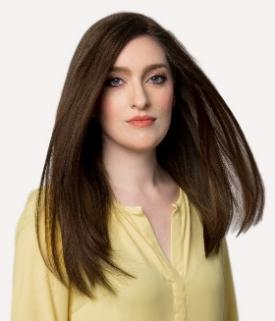 Add seamless coverage and volume to your head crown with a 6″ x 6″ Amber topper. This hairpiece for women features a silk top, making sure none of the knots are visible. The overall design and structure illusions just like real hair growing out of your scalp. Amber is made with 100% human hair, allowing styling with heating tools such as flat iron or curling iron to attain your desired dream look.
Conclusion
Whether you want a chic and bold look or an elegant and formal look, these must-have hairpieces for women and accessories fit with all. Share with us your reviews about our top 03 must-have wig essentials for women?
Also, don't miss to check our exclusive hairpieces for women! You will surely love them!