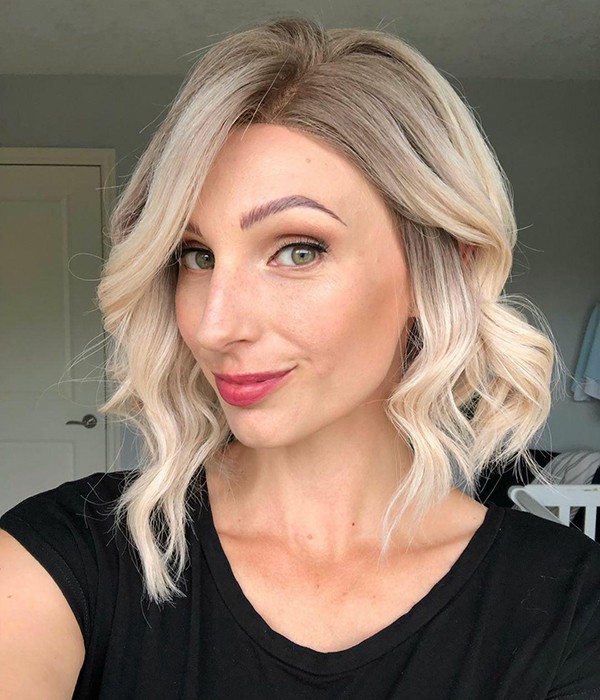 Rooted wigs and toppers have become a huge trend in recent years. They'll give you the most natural appearance and lighter shades, such as blondes, light reds and light browns.
Most people discover that rooted wigs look more natural than non-rooted wigs. If you've ever colored your hair to a lighter shade, odds are you've had roots at some point in your life! Rooted wigs will look like you've recently stepped out of the salon with the perfect amount of your natural color showing. A rooted piece can make it easier to blend the edges of your natural hair into the hairline of your piece.
If you naturally have dark hair, a wig or a topper with dark roots will blend seamlessly. Non-rooted wigs can cause harsh lines where your biological hair meets your wig cap. This can happen especially around the ear and nape area if you wear your wig in a ponytail.
Some say that a dark root isn't the style choice they're trying to make, if this is true for you, that's okay! There are a ton of non-rooted choices in wigs and toppers, and one in the correct color tone will help you feel like yourself in no time.