The hair department has grown and evolved a lot over the last few years. This especially refers to the accessories and headpieces that are used for improving and enhancing the look of one's hair and hairstyle. Lately, a very popular option in the hair market is Remy hair. When it comes to hair extensions and hair wigs, Remy hair is thoroughly present.
Just like the other types of hair, Remy hair is an unknown area for all those who are not familiar with it. With wigs and hairstyling pieces, women always look for options that will allow them to explore different looks and styles. A common thing and question is also the coloring of the hair. But when it comes to Remy hair, the question that is commonly asked is whether the Remy hair wigs can be dyed?
To answer this question, first, we need to explain everything there is about Remy hair.
What is Remy hair?
Remy hair is common and often considered to be the type of hair that has the highest quality. This is especially important when it comes to wigs and hair extensions. Remy hair is in fact a human, natural hair that is healthy. As such, it is preserved for the most premium quality hair extensions and wigs. Moreover, remy hair is more than just a type of hair. It includes the process of preserving human hair in the most natural way. This does not affect the color. It makes it stay bright and vivid. Additionally, the hair is soft, shiny, and fine. Remy hair is collected by cutting real human hair in one whole bunch. That keeps and preserves the integrity and the cuticle of the hair intact. This is what makes the remy hair look so natural and looks like natural hair. This makes the remy hair suitable for treating it. That means it can be styled, washed, dried, straightened, or curled just as if it was natural hair. This can leads to the question of whether Remy hair can be dyed successfully without damaging the quality of the hair.
Can you dye Remy hair?
As mentioned above, the remy hair is very popular on the market. And the reason for this popularity is because it is different than synthetic hair. That makes the Remy hair wigs suitable for dyeing.  Remy hair can be colored with hair dyes. It is important to remember that Remy hair will react differently to dyes than it does to the natural hair. Although both are real human hair, Remy hair is already treated, as well as chemically processed and colored to get it suitable and ready for the use that it has a finished product. The results of dyeing remy hair can vary because the original hair color is unknown. Also, the process of making the wig ready does affect the color. This makes the remy hair wig suitable for dyeing but it has to be done multiple ways so that the desired effect is achieved.
How do you dye remy hair?
As mentioned above, dyeing remy hair is possible. For all those looking to do that, there are a few things that you should keep in mind. The first thing to do is do a strand test before coloring the Remy hair with any type of dye. This will show how the hair will react to the color, as well as how long should be left on. When the strand test is done and the results are visible, the hair color can be applied to the remy hair wig. Be sure to apply it evenly and saturate the hair completely. The best hair colors are ones that do not contain a lot of chemicals or bleach as they will damage the Remy hair and reduce the quality of your wig. The best hair dyes for Remy hair will be ammonia-free, paraben-free, sulfate-free, and nourishing so that the hair is not damaged in the process. Also, frequently dyeing the Remy hair can reduce its natural shine, condition, and sleek appearance.
Can Remy hair wig be toned?
The Remy hair can be quite unpredictable in the dyeing process. That is why, it is suggested not to try and tone the Remy hair yourself. The toner can turn out a lot darker, or lighter in different patches on the hair and will look uneven, despite a perfect application. That is why be sure to ask for professional help in toning the remy hair wig.
All in all, the remy hair is very easy to style and maintain, and when it comes to dyeing, it does require a bit more careful approach. For those who are set on dyeing the remy hair, it is best to do that at a specialized hairstylist that will know how to do that most properly and with great effect. On the other hand, you can choose a remy hair wig at Uniwigs and enjoy the multiple color options that Uniwigs offers.
Chrissy long wavy remy human hair lace wig is an excellent choice for those who want long and wavy hair. It comes in 4 different colors: platinum blonde, medium brown, dark brown, and natural black with brown shades.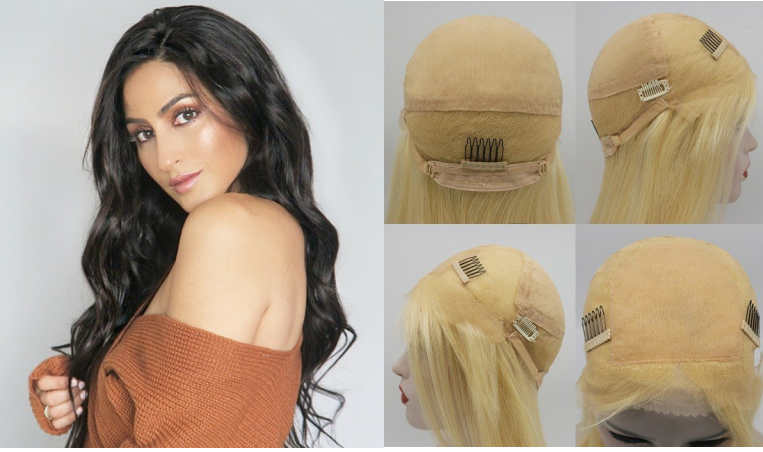 For a bit different hairstyle, Mae Lace top remy hair wig is another fashionable and modern option. It comes only in black color with the brown shade, which is great for the brunettes that want to keep to their natural look.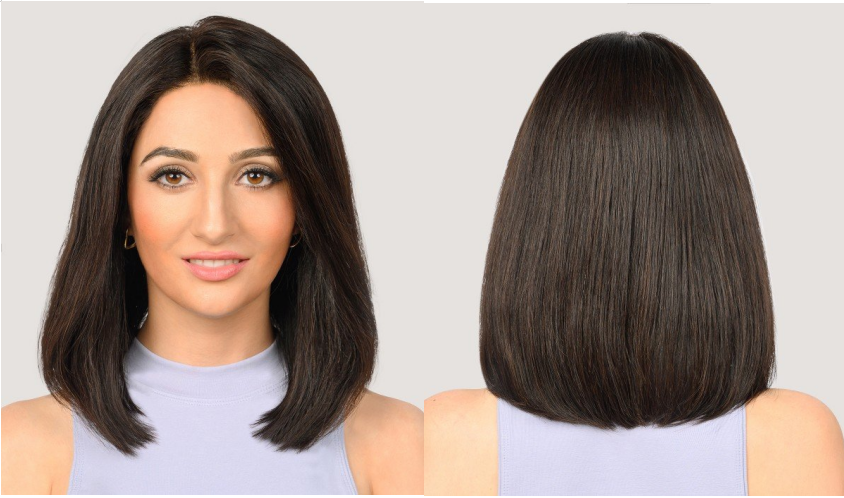 At Uniwigs you will find an abundance of remy hair wigs. Whether you opt for dyeing it or you will go with the already defined color shade, your look and appearance will have the best possible upgrade and the best look. for the wide offer and your choice, find your pick at Uniwigs.