Looking for a fun and chic new hairstyle? Consider the bob cut!
This popular style is perfect for anyone who wants to make a statement. From a corporate type sleek and sophisticated look to something more playful, the bob cut never disappoints.
Additionally, it is relatively easy to style at home. Just blow dry your hair and set the bob cut with setting spray, Voila! You are ready to go.
However, a perfect bob cut requires a particular thickness and texture that keeps the bob hair in shape. Try these bob-cut wigs if you do not have the desired hair thickness or are scared to chop your long hair off, but your heart longs for a stylish angular bob.
Here are a few appalling and stylish bob but wigs with side parts;
Enjoy!!
Mae | Lace Top Remy Human Hair Wig| Lace Front
Mae is a classic bob style that will make you look well put together and ready for anything. The expertly cut chin-length hair gives the perfect amount of length without being too overwhelming while also maintaining natural straightness in your locks.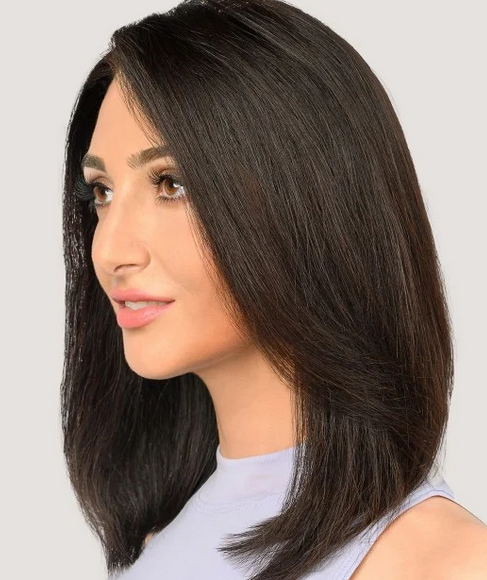 The lace cap is made with 100% hand-tied, natural hair movement, and it has a realistic front brim. It's also comfortable to wear. With her thin, light frame and long golden hair, you will be Insta-ready for a selfie in no time.
Cara | Shoulder Length 100% Hand-tied Remy Human Hair Full Lace Wig
The Cara Remy Human Hair Lace Wig is an elegant bob style that oozes sophistication. The expertly cut shoulder-length hair with its natural straightness and easy manageability will have you feeling beautiful and elegant.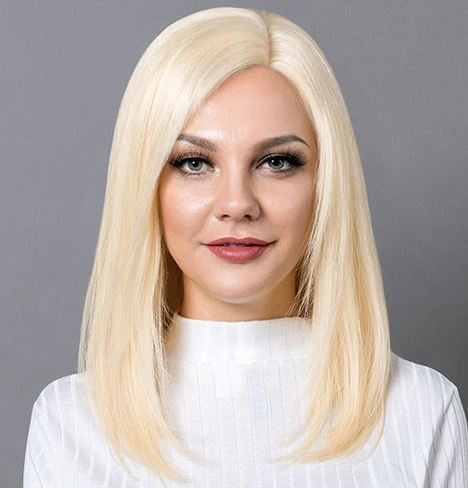 The wig features a hand-tied lace cap that looks super natural and feels comfortable against the scalp skin. The color compliments several skin tones, and the side part style looks polished. Cara can be your best friend in getting ready instantly while at home or going out to run errands.
Haydee | Straight Short Bob Burgundy Human Hair 13″x4" Lace Front Wig
Haydee is a chic shoulder-length cut that will help you stay looking fashionable all day long with its feminine styling and modern design. A wefted back was added to this wig for durability, so it can be worn in any occasion without worrying about sweating underneath or showing off a fake hair look.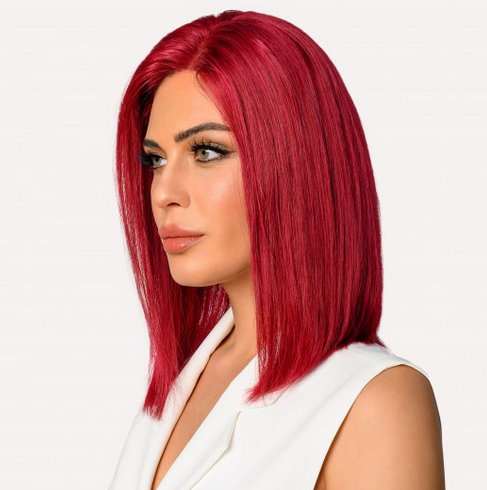 The high-quality human hair wig is ready-to-wear and looks just like the natural. The open weft design in the cap provides better air ventilation, which makes it more comfortable for your scalp. The wig features a beautiful burgundy shade that looks ethereal and flatters the skin tone when worn.
Zara | Layered Bob Brunette Balayage Remy Human Hair Mono Top Wig
Zara is a modern bob style that looks effortlessly chic on anyone. The rich chocolate brunette hair color makes this wig versatile enough for your personal taste. The bob has pre-set curls that can be straightened with the help of curling iron for a sleeker look.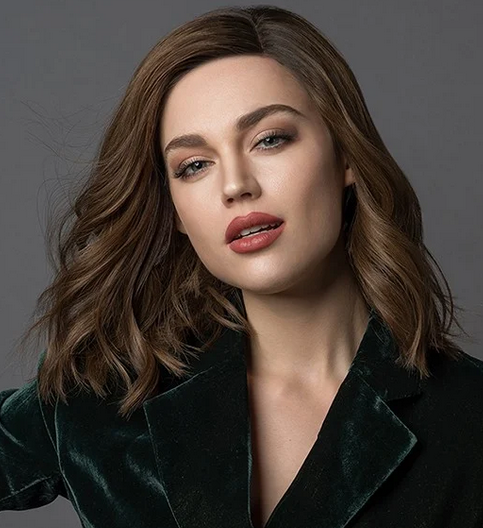 This bob wig is ideal for women who want to achieve a glamorous look for formal events without spending hours in front of the mirror.
Zara's cap is a monofilament top and lace front combination, which provides an excellent natural hairline as well as lasting power.
Mira | Short Bob 100% Hand-tied Human Hair Mono Top Wig | Lace Front
Are you a corporate lady looking for an ultra-stylish bob wig? Or a boss lady looking for a wig that can be worn day to night?
Mira has a captivating bob style with the perfect modern cut. Exceptional warm honey blonde highlights are enveloped in shades of brown that present an overall flattering and timeless coloration, which will never go out of style.
This wig further features a genuine hand-tied cap for a breathable and realistic look. The wig can be worn all day long without feeling pressure on the scalp or scalp irritation. It also has an adjustable strap for a more secure fit.
Fabulous | Lace Front Remy Human Hair Wig
"Fabulous" is the perfect name for this luxurious wig because it is made of real human hair and has a sleek finish. The coloration ranges from brunette to black, but no matter which one you choose, there will be shine like never before.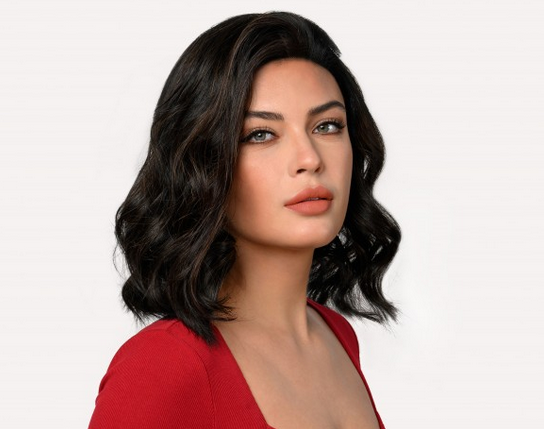 The Fabulous can be heat styled to achieve gorgeous loose waves or kept straight and silky. Cut into a modern bob style; this shoulder-length piece falls below the ears with an overlapping lace front cap that provides a realistic hairline.
Loose waves enhance this wig's beauty and offer a timeless glam 24/7.
This soft bob is just past the chin and has subtle rounding tapering layers along its perimeter. The wig comes with a lace front design for added precision when putting on your own personal style statement. It gives your face a flattering look and can make a simple dress look chic with its effortless glam.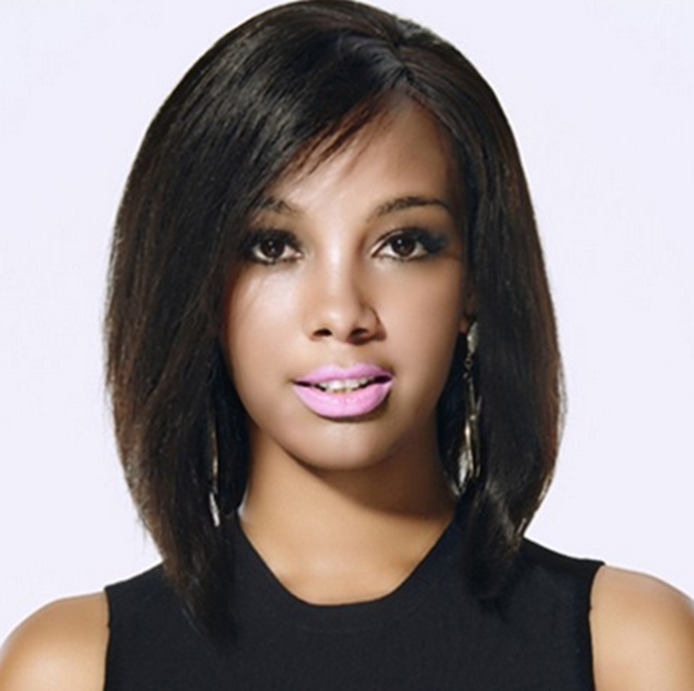 The wig comes side-parted; however, you can style it from anywhere you want. Side partings can be shifted, and central parting can also be achieved with its natural-looking hand-tied cap.
The bob cut is sure to turn heads in a mighty crowd.
Final Word!
Bob cut hairstyles always look classy. It is perfect for achieving an effortless look when you do not feel like overdoing your hairstyle.
If you are looking for a chic, new bob style, check out the uniwigs website. We offer some of the best bob-cut wigs on the market, and our styles are always up-to-date with the latest fashion trends.
We have got you covered whether you want a sleek and professional bob or something more playful and fun. So what are you waiting for?
Try out one of our amazing bob-cut wigs today!