The beauty industry is exploding with incredible innovations that improve everyday people's lives. Wigs and hair extensions are trendy these days among people with a middling to high lifestyle and believe us; the explanation is simple: a lack of time and an increase in demands. Synthetic hair wigs and human hair wigs are the two most common types of wigs. It's not that any of them are bad; it's rather a matter of personal preference. After all, each wig type has its own set of perks and downsides.
Human hair is sometimes compared to synthetic artificial hair, which is more resilient and quirkier, but there are many more differences in the beauty industry. Below are the details about both types of wigs. Knowing the hair fiber, you prefer might assist you in selecting the ideal wig for you. You may choose a synthetic wig on a daily basis, but a natural hair wig for special occasions may be preferred.
What are synthetic wigs?
Synthetic hair is made out of thin plastic fibers that are designed to seem like real hair. Synthetic hair is made from low-quality acrylic that is heated and split into hair strands in its most basic form. The appearance is nearly identical to human hair wigs, and the feel is almost the same! Because most synthetic wigs can be used immediately out of the box with little or no styling, they are a more appealing option.
What are human hair blend wigs?
A human hair blend is a combination of non-Remy human hair and synthetic hair with broken hair cuticles. This hair is more realistic looking, lasts longer, and may be curled and groomed. A human hair blend wig is made out of a combination of human and synthetic hair. Manufacturers have different fiber ratios. Some wigs are blended 50/50, while others are blended 70/30. Due to its texture and accessibility, Asian hair is used in most of the weaves.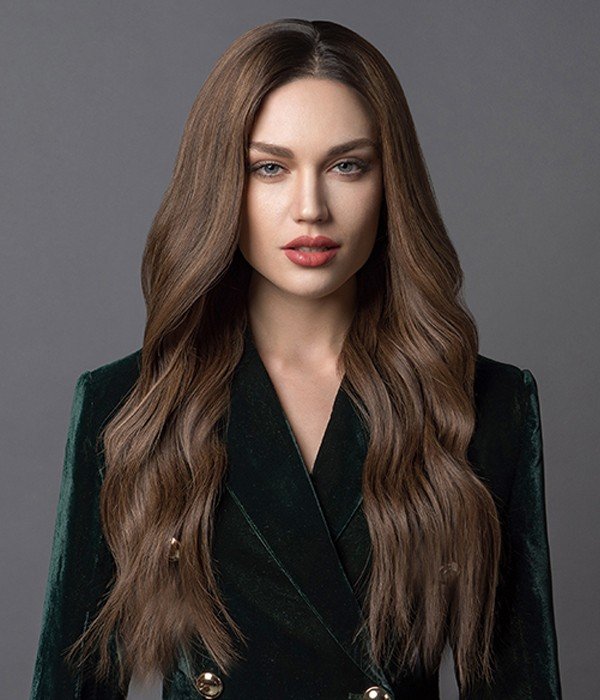 Let's compare the two!
In any event, combining natural and synthetic hair results in a more durable, adaptable, and powerful wig. Human hair is silky and supple, including Remy hair. Human hair is incredibly silky, with a gloss and movement that synthetic hair cannot match. Its adaptability lets you manage it like your own hair, with curls or flats, and it has five-year durability! It may be washed, colored, and styled with heat because it is natural hair. It's fantastic on its own. Human hair will also always blend in well with your real hair. It is authentic and plays a significant part in the globe. No one will ever know you're utilizing Remy enhancements if they're Remy. On the other hand, synthetic hair is artificial, making it more difficult to blend. It is less likely to tangle or grow stiff, and it has a longer lifespan than a pure synthetic wig.
If quality is the only consideration, human hair is by far the best option. Apart from the cost, the most significant disadvantage of human hair is the upkeep required, which, like natural hair, demands effort. Many people choose daily styling because it gives them more control over their looks and a sense of normalcy that comes with the daily hairstyling practice. Please remember that human hair does not come ready to wear out of the package. You can have it altered by a skilled stylist to achieve the precise style you want.
Synthetic hair, unlike human hair, will keep its style regardless of the weather because it is essentially plastic. These wigs, on the other hand, have a short lifespan. Consider yourself fortunate if you can keep synthetic improvements for more than two months. This type of hair is never meant to last for a long time. Artificial fibers are unable to survive regular use; therefore, using them beyond the threshold period may result in poor fiber quality.
Though the procedure is relatively affordable, new technology is allowing for the production of higher-grade synthetic strands, which provide greater endurance and resemble natural hair so closely that it may sometimes be curled, based on the brand. This is a terrific option for a low-cost hairstyle, but keep in mind that it doesn't stay long and requires a lot of upkeep, and it tangles easily after a few uses. They have a rough texture that is simple to tangle because they are all chemical compounds.
However, because they are less expensive than real human hair, they are still viable options for short-term hair extensions. Synthetic hair cannot be chemically treated and can only be curled at specific temperatures in many circumstances.
Based on your demands, a synthetic wig's permanent color and style might be a benefit or a disadvantage. The established style of a synthetic wig may be helpful if you just want to put on your wig and go out the door. You might select a wig fiber type that you can style if you prefer to manage your hair differently every day. However, because synthetic wigs are less expensive, you might want to acquire a few so you can easily vary your style for various occasions.
Conclusion.
Human and synthetic hair both have benefits and drawbacks that make them appropriate at different times. Both are excellent options for you, depending on your price, time constraints, and requirements. Both real human hair and synthetic hair wigs are created for different individuals; real human hair wigs are more pricey, while synthetic hair is less pricey and easier to manage for a month or two. Human hair feels natural and lasts around a year.
However, with careful maintenance, synthetic hair can last anywhere from one to three months. Human hair has the advantage of being heat and weather-resistant, but synthetic hair has the disadvantage of melting away when exposed to heat. As a result, picking your extension carefully may help you better grasp your demands and stylistic possibilities. So, here's everything you need to know about both these types of wigs.