Hair has a significant impact on our personality, and that's why we can't settle for less than perfect. Many of us face different challenges while styling because of thinner or short hair. However, the best way out is wearing a wig that perfectly defines your personality.
Since millions of people wear wigs today, here's the question: where to buy the best human hair wig that guarantees every day as our good hair day!
Uniwigs is one of the leading hair accessory brands in the market for its exceptional human hair wigs and its quality and durability. You are at the right place if you want to purchase human hair wigs. Let's dive right in.
Best Human Hair Wigs
If you are looking forward to buying one, below we have compiled the best human hair wigs for every hair type. In short, whatever you need, we are confident that you can find it here!
Morgan – Blonde Remy Human Hair Wig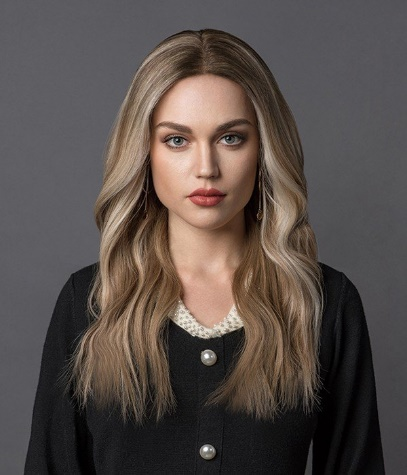 One of Uniwigs' most popular products is its Morgan Human hair wig made up of 100% Remy Human Hair, making it smooth and straight – giving an elegant look. Moreover, its blonde coloring and cool-toned highlighting make it a very attractive purchase. The 13″x5″ lace front cap adds flexibility and versatility to this hair wig.
In addition to this, this wig has excellent tolerance for heat, and you can easily style it according to your preferences using straightening and curling irons. Furthermore, it is thick and dense, ensuring that you have plenty of hair to style and play around with!
Perfection – Brunette Remy Human Hair Wig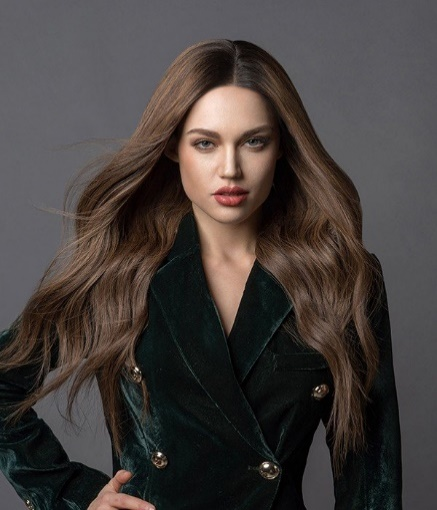 Another consumer favorite at Uniwigs is Perfection human hair wig. It comes with a chocolate brown color and silky straight texture – however, this wig never goes out of fashion. It is made of 100% Remy human hair making it tolerant to heat and offers limitless styling options. Additionally, Remy's hair adds to the durability and long lifespan of the wig.
Another feature that makes this a must-buy is its free part. The Perfection can be parted in every direction. Its 130% density allows you to style it in as many ways as you want, giving you a glamorous look. Hence, perfection is the perfect option for a casual everyday look!
Charlotte – White Blonde Remy Human Hair Wig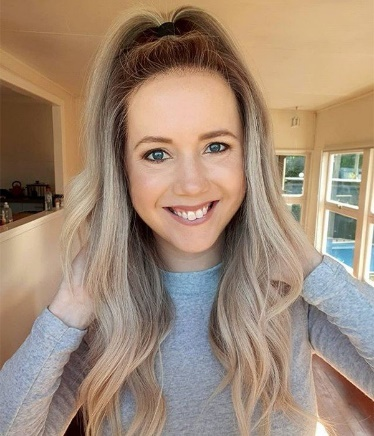 Charlotte has unique Champagne Lux color and offers you remarkable wig quality. It is basically a blend of ice blonde and beige blonde with darker roots to give a more natural feeling of growing hair. The French lace top adds to its versatility as it allows free part in every direction and easily blends into the hairline.
Furthermore, it is made of the highest quality Remy hair, which has a longer lifespan, greater durability, and greater heat tolerance. This hair wig has a density of 150 percent and is highly voluminous. It transforms you into a goddess by providing you with a generous amount of hair to play with.
Lea Lace – Part Synthetic Hair Wig
Lea is a heat-friendly hair wig that can be styled for voluminous curls and can even give a straight and sleek look. Moreover, it is available in various colors, and each color consists of highlights. This piece has a cap construction that allows left-side parting. The lace over the left parting adds a natural look to this wig. It offers a thick density and offers a glamorous look.
However, its most alluring feature is that it consists of 'realtress' synthetic fiber. This fiber makes the hair look shiny and silky, just like natural human hair. Moreover, the fiber also has excellent heat tolerance and can be styled under temperatures as high as 300 °F/ 148 °C.
Anna Lace – Front Mono Synthetic Hair Wig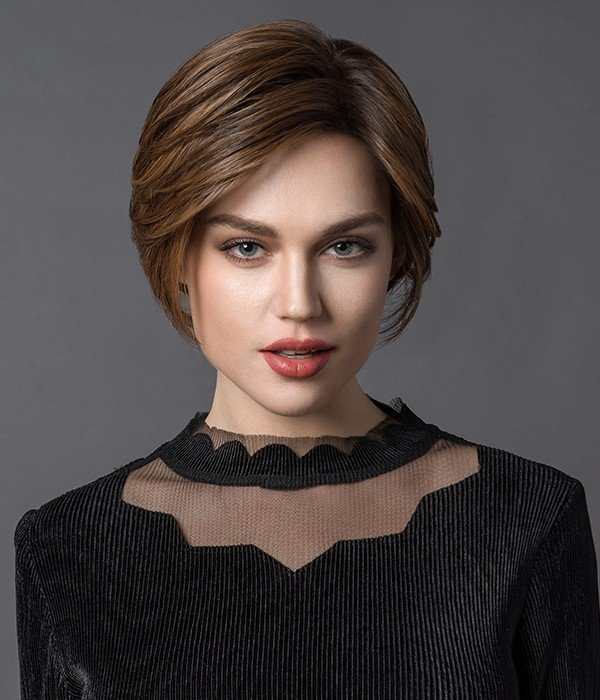 Anna is a synthetic bob-style hair wig ideal for people who love short, easy-to-maintain hair. It was one of the most popular everyday hair looks. Moreover, it is available in a variety of colors. Anna has a fixed side parting which gives an elegant, glamorous, and sophisticated look.
Furthermore, it is a lightweight hair wig with a combination of hand-tied monofilament and sheer lace, giving a natural and realistic hairline and scalp. In addition to this, it is also made up of 'realtress' synthetic fiber, just like Lea Lace's hair wig. This fiber makes the hair appear lustrous and smooth, just like natural human hair. It also has excellent heat tolerance, styling it at temperatures as high as 300 degrees Fahrenheit/148 degrees Celsius.
Carina – Blonde Balayage Remy Human Hair Wig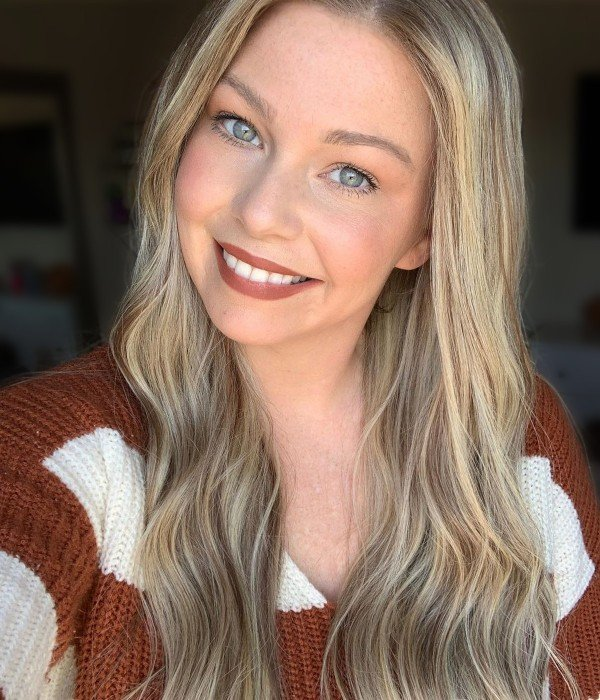 Carina is a 100% Remy human hair wig with a long balayage blonde look. In addition to platinum blonde tones, the shade has fine dark blonde lowlights scattered throughout the hair. There is also a slight dark blonde root in this wig, which looks like new healthy hair on the scalp. This makes it look more like natural hair. The wig that may be parted in any direction is possible due to a lacy cap on the front portion of the wig. Additionally, you can style the hair as desired with heat styling tools, whether straight and shiny or bouncy and voluminous, for a more glamorous look.
Conclusion
Hair wigs are a trendy hairstyle accessory becoming more popular than ever. However, many people find it hard to choose the perfect wigs among the plethora available in the market. Therefore, to assist you, we have compiled the above list of the best wigs available at Uniwigs, the most reputable hair accessory brand.
Human hair wigs are an investment that many people want to utilize for an extended period. Fortunately, with special precautions, human hair wigs can endure for even more than a year in which are worn daily and for up to 3 years when used on an irregular basis. We are sure that among these, you will find the best one to invest in and the ones that will ensure you never have a bad hair day!