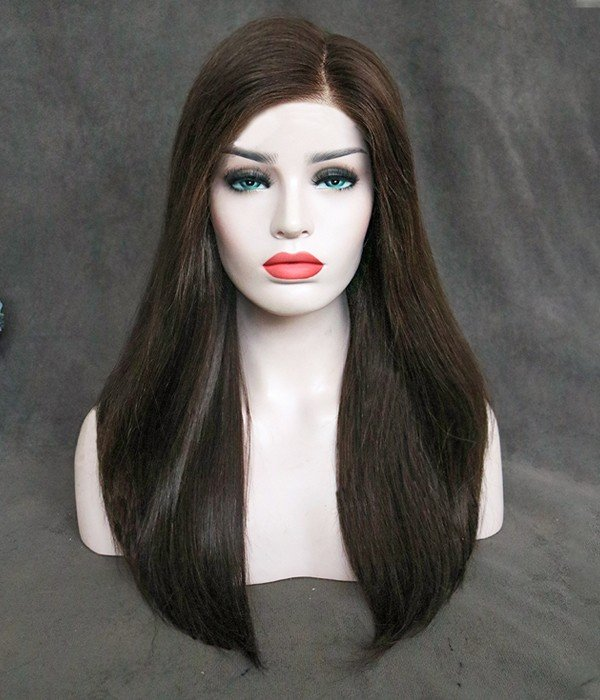 Wigs are used as a statement. They seem to be the most convenient fashion trend of all time. They make you feel more confident in yourself, they make you stand out in the crowd, and they make you feel satisfied with yourself. Men and women both wear wigs to make them feel elegant and go with something that compliments their style. Every day millions of people wear wigs all around the globe that makes them look beautiful than ever.
The hair industry has changed a lot. They have now become more adaptable in replicating women's natural hair. Who doesn't want a gorgeous wig that makes them love how they look and feel. There are quite a number of different types and styles of the wigs in the market that it gets confusing every time you plan to buy a new wig. They are vast in range depending upon the quality, the price, the style, and everything.
Finding the Right Wig:
It is not easy to choose a wig that suits and compliments your style and also makes you stand out in the crowd. To find the right wig that fits perfectly on you, you need first to select a wig cap that you would like to wear and feel comfortable in. The base material of the wig is called a wig cap.
The wig cap is as important as checking the fiber wig hair is made up of because it determines how well the wig settles on your head and gives a natural look. It mimics the shape of your head, just like the formation of a regular baseball cap. The base of a wig, or you may say the foundation of a wig, is the wig cap.
Whenever you buy or plan on buying a wig, there is only one aim you go for, and that is to look as natural as possible. There are quite a number of different types of wig caps in the market, but the best and the most natural-looking is the silk base called as silk top wigs.
Why Are Silk Top Wigs Better?
The most realistic type of wigs is the silk top wigs. Silk base wig is another term referred to it in the market today. In silk top wigs, the knots are covered with a piece of silk fabric on the top front part of the wig. This silk on the top front part is used to hide the knots underneath and is perfectly concealed between the layers. Once the knots are concealed, the hair strands are injected through the silk fabric.
This gives off a more natural, scalp-like look or an illusion of flesh-tone as if the hair strands are naturally coming out of your scalp. This is the only way to create a flawless appearance to hide the knots. Silk top wigs are better than any other wigs available in the market today. Today every high-end luxury wig has a base of silk.
Pros & Cons Of Silk Top Wigs
Just like any other thing, silk top wigs have their own pros and cons, but it totally depends on your personal preferences. We have listed below some significant pros and cons of silk top wigs for you:
Pros:
The scalp looks realistic even in a close-up
The silk is more durable than any other material used for the base
Hair lays flat on silk top and doesn't look poofy and fuzzed-out at all
Cons:
Since the hair lays flat on the silk top, it's less voluminous than others
You are not in control of the density in silk top wigs
Since silk top wigs are handmade, they are comparatively expensive than all other wigs
The Best Silk Top Wigs In Town
Uniwigs has the best silk top wigs to offer in town, and that too at great prices that would not go heavy on your pockets. They have the most luxurious and realistic-looking silk top wigs that maintain the complete benefits of lace and mono construction.
'Chloe' Long Remy Human Hair Lace Wig:
UniWigs offers Chloe, which is a long natural human hair wig with lace and silk base. It comes in three different lengths that are 18″, 22″ and 24″ with a straight hair texture. It comes in 5 different hair colors which includes shades of black, brown and blonde to suit your style. To sit perfectly on your head, it is offered in two capsizes, 21″ and 22."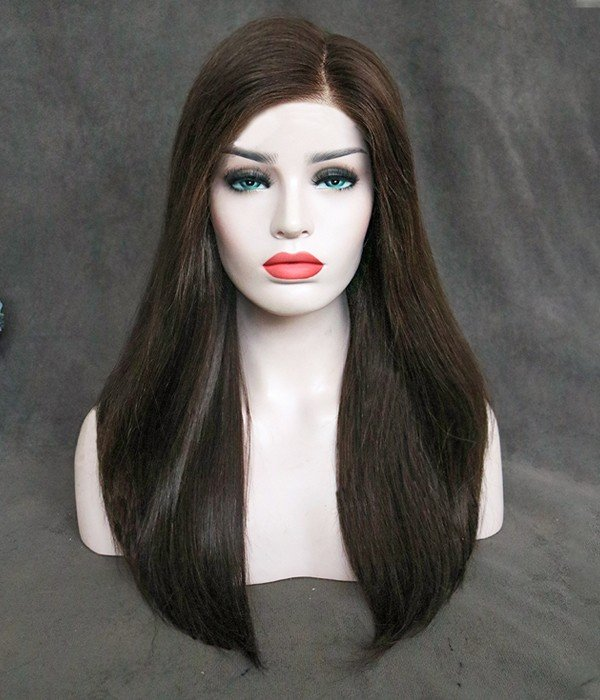 'Chrissy' Long Human Hair Wig With Waves:
Chrissy is one long and wavy natural hair lace wig that UniWigs offers. Its wavy texture gives off a carefree look to your style. It comes in 4 different hair lengths that are 16″, 18″, 20″ and 22″ with shades of black, brown and blonde. The two different capsizes, 21″ and 22″, are made to fit your head perfectly.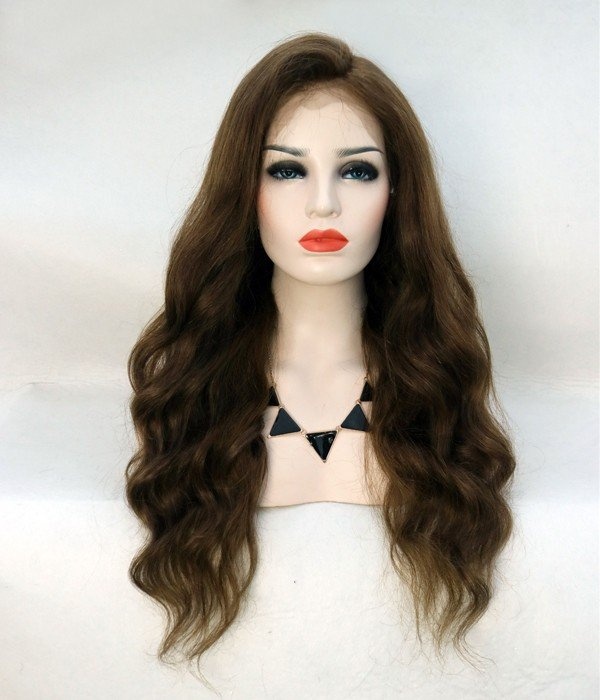 'Perfection' Brunette Balayage Human Hair Wig With A Silk Top:
UniWigs has a perfect wig if you want to follow the fashion trend. Perfection is one of its kinds that come with a silk top wig in which natural human hair is hand-tied to create a flawless look. The silk top makes it look like the hair is growing out of your scalp. The chocolate brown wig comes with dyed balayage. It is available only in one size that is 16″, and just one capsize, which is 22″. It is the most expensive and perfect wig UniWigs offers because it's 100% hand-tied.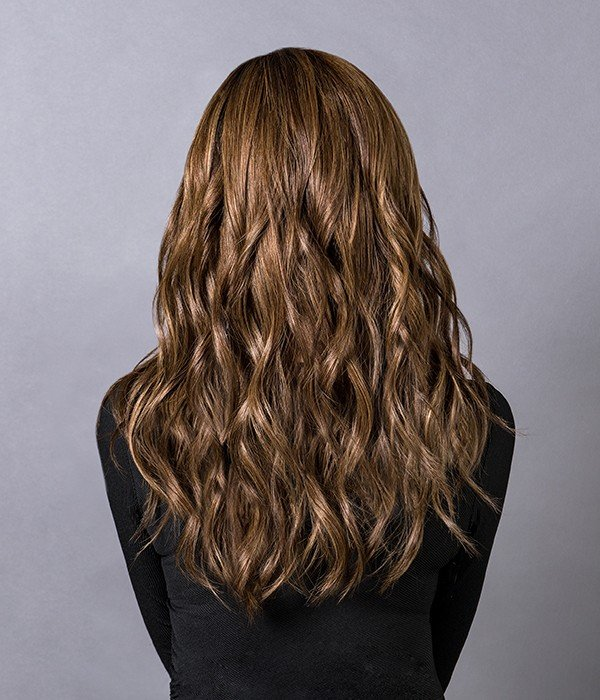 Conclusion:
The decision to choose wigs that look real is also determined by your desired hairdo, demands and your budget or financial situation. Since the silk top wigs are 100% made with hands, they are the most expensive ones amongst all others. Different lengths, textures and colors then add up in the total cost. Even though silk top wigs are expensive, they are the most durable ones that last longer than any other. It's worth every penny because you get what you pay for. It is one wise investment for you.