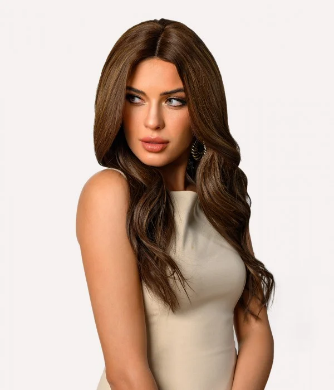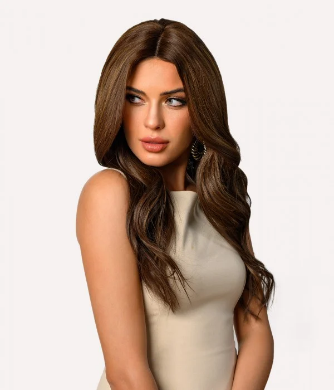 There was a time our wig sellers didn't have to write the hair density of the wigs they were selling. All you had to do was look at the wig and see if it looked good without paying attention to density, but now we do. I am sure you have seen various wigs with differing densities and you just stop to wonder why they are different and if there is a big difference, how can you choose the perfect density for you? The very reason why we all get human hair wigs is to elevate our looks or to diversify our normal look and as we do so it is of great importance that we pick out the wig that we would look beautiful in. The density of your wig is equally important as all the other qualities we look out for when we are buying wigs. Let's get to know some of the reasons why we should consider the density of the wig and how we can pick the right human hair wig density.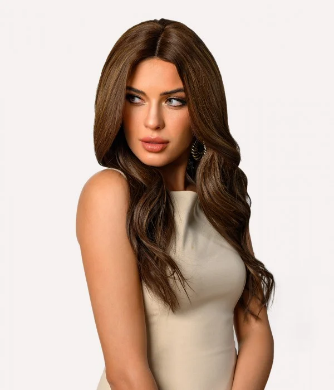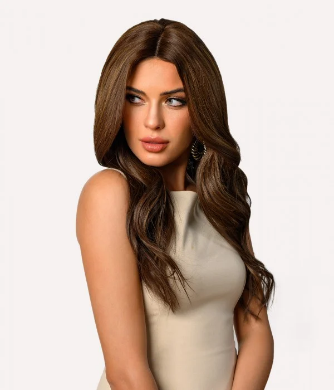 Get the wig with the same hair density as your natural hair. We have all come across someone who has unnatural-looking hair. I have come across these a lot of times. The hair will either be of a high density in such a way that it buries the person's head in the hair and all you can see is just the face. This also leads to the parting not looking the best as well. The opposite of this gives the same unsatisfactory result. Low density on the human hair wig will result in a person looking as if they are suffering from hair loss. With this in mind, you must familiarize yourself with your hair density and buy a wig with the hair density that matches your natural hair density. The average natural human hair density for a person range from 110% to 120%.
Another thing to consider is the texture of the hair that you are buying. If you are going for curly hair it would be advisable to choose a relatively lower hair density human hair wig because the curls naturally have a lot of volumes. In the same way, we use fewer packs of curly weaves and more for straight weaves is the same as how we should choose our wigs. Having a tightly curled wig with a high density of, let us say 130% on a person who weighs 60kg would look unnatural. The texture of hair plays a big role in selecting the human hair wig you would like to buy.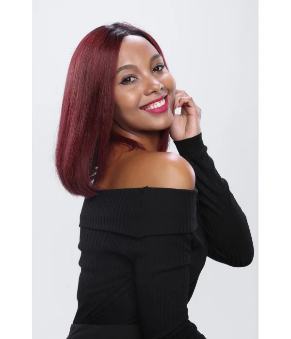 The length of the hair you want plays an important role in selecting the density of the wig. If you would like to buy a bob of about 12″ or 14″ it would not be a great idea to buy a density of 180%. Bobs and curly hair naturally have a lot of volumes and it is not ideal to buy high-density wigs for these styles. A density of about 120% or 150% would be perfect.
In addition to all these things, your styling options also matter when deciding on hair density. If you are a person who likes to braid hair, a high-density wig would be perfect for you. It is trendy these days to have cornrows on your full lace wig and to have a good-looking cornrow style, the wig should have a high density. Even with our natural hair, we are very intentional with how the density is when we cornrow our natural hair and, in some cases, we might have to add extensions for the best look. So, whether you are going to get a bob, long straight wig, or curly hair, you should consider how you would like to style your wig.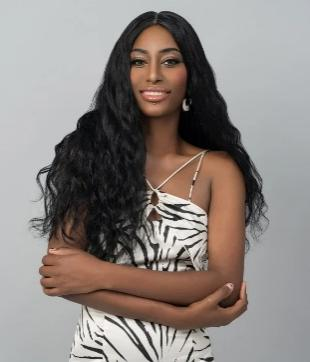 The type of lace wig you are buying has some density requirements as well. If you are going for a full lace wig it will be good to have a higher density. Full lace wigs have the hair strand tied directly to the lace and this might make the density look less compared to when it is installed on a cap. So, if your natural hair density is 120%, it would be good to get one that is about 130% or 140% for a full head appearance. These recommendations are the same for a 360 lace wig. Lace front wigs tend to have more density as the construction is not uniform. Just like the other types, we have mentioned, the front part of the wig is hand-tied and the rest is made by a machine. The good thing is that you can also alter the front part of the wig by trimming the hairline to achieve a more natural look. This step would be important as we have established the fact that they are naturally of a higher density. In some cases, you can be able to find a wig with different densities on the front part and back. Get yourself a wig with maybe a 120% density in front and 140% density at the back.
The higher the wig density, the higher the price. All human hair wigs with a very high density are relatively expensive, they are the most luxurious wigs on the market. Holding all the other factors constant, the price of the wigs itself is a major factor. For you to have the best experience in your wig, it is best to buy something that falls in your price range or purchasing power. The upkeep of the wig as well will cost you some money so it will be best to choose a human hair wig you can maintain. MORGAN | BLONDE BALAYAGE REMY HUMAN HAIR LACE FRONT WIG is one of our most luxurious wigs. The qualities of this wig are worth every dollar you pay for it.
In a nutshell, the hair density of your human hair wig is a major factor to consider, it detects if the wig is going to look beautiful on you or not. A natural-looking wig is every woman's desire, let us familiarize ourselves with our hair density and make the right choices when selecting a wig to buy. UniWigs has a diverse collection of affordable human hair wigs with varying densities that you can go through to select your own. Making you look stunning is our priority!