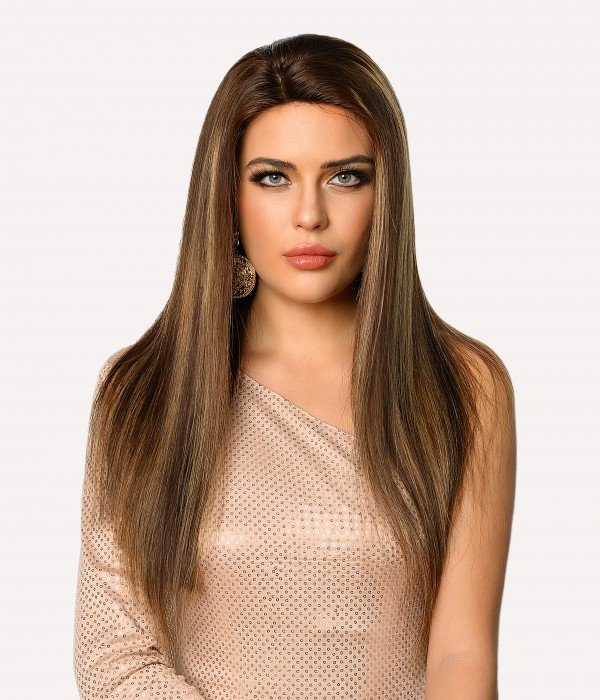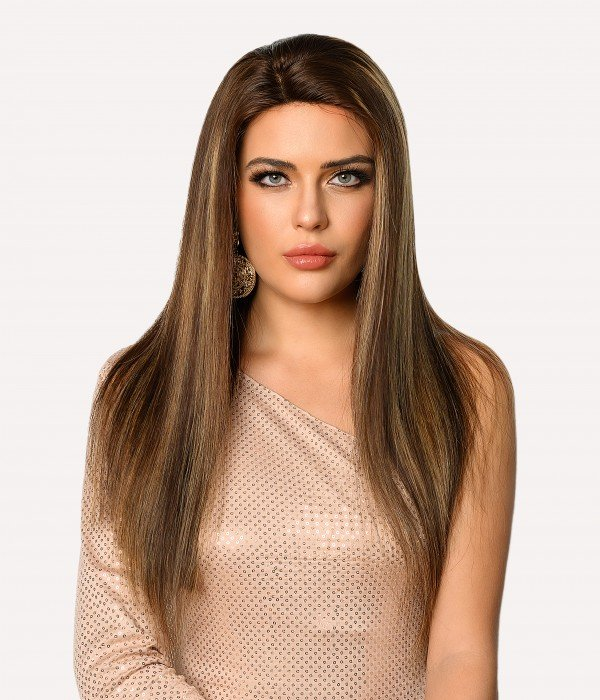 Whether you've black, brown, or white skin; natural looking wigs look good on every women and that's why they are worn by women struggling with chronic hair loss or who wish to jazz up their everyday look. We've a huge collection of wigs for all skin complexions, but we will discuss the best natural looking wigs for Caucasian women.
Gone are the days when wigs looked artificial, and anyone could easily point out a person who is wearing a wig, even from a mile away. Not anymore because we're going to reveal the best natural looking wigs for Caucasian that are made of natural human hair and look as real as human hair.
List of the Best Natural Looking Wigs for Caucasian Women
So, if you're willing to invest in hair wigs due to any reason – Whether it's hair look or for style purpose, below-mentioned natural hair wigs will stun everyone around you by giving you a promising yet realistic look. Let's begin our countdown:
1.Gymnastika Honey Blonde Straight Human Hair Wig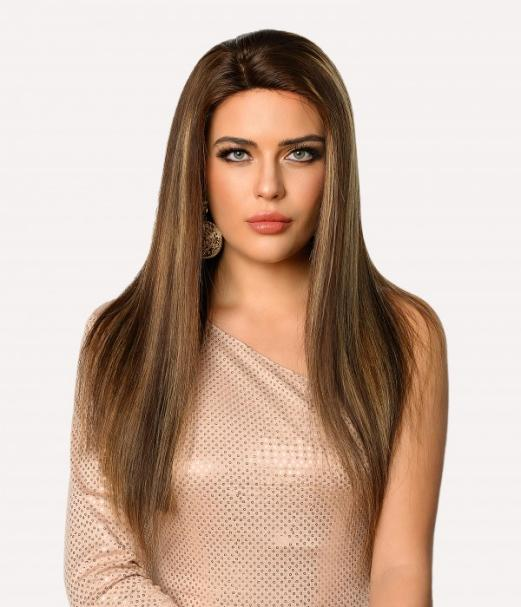 Gymnastika is one of the most popular hair wig in this category, especially for women experiencing hair loss, thanks to its natural-looking style. This wig is ingeniously designed with a women fair complexion in mind, making it great for Caucasian women. The use of natural human hair makes it look realistic, giving you a natural yet exact look.
2.Serena Full Lace Human Hair Wig for Caucasian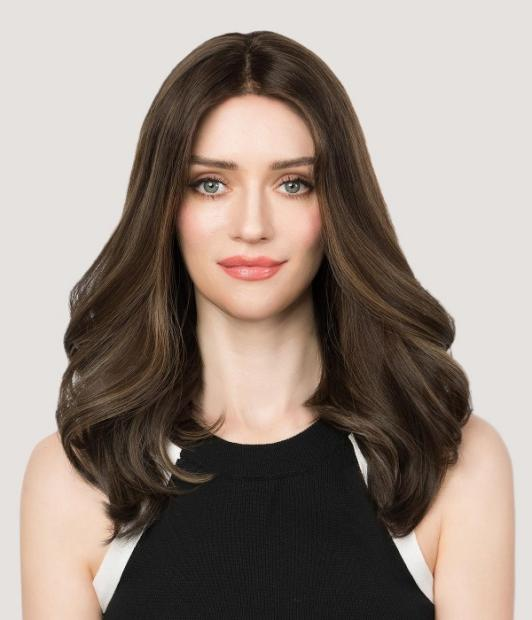 If you really want to be the center of attention wherever you go? Then stop everything and purchase this fantastic full lace human hair wig for Caucasian called 'Serena.' It's smooth, silky, yet shiny texture looks more real than natural human hair, making it perfect for every day wear. This 16″ in length comes with a fantastic brown and black roots, giving you unique style that you deserve.
3.Gabrielle White Ash Long Remy Human Hair Wig

Caucasian women who wish to try something different then our white ash Remy human hair wig called Gabrielle is here to give you a unique look instantly. Its white ash color is perfect and suit every Caucasian women. Moreover, the base of our Ruby human hair integration piece has a PE line with a PU front to give you the smooth, clear surface to secure to your head.
4.Mira Short Bob Hand-Tied 100% Human Hair Wig
You may always want to stand out from the crowd especially when it is a special evening with your friends. An easy way to make people notice you in a large crowd is wearing Short Bob wigs, such as Mira. It adds more styles to your fashion clothing and will give you a better feel as a result. As long as you know how to pick the right kind of wigs to complement the entire look, you will surely stand out in the crowd. Second, it increases your creativity. Sometimes, you get your total look inspired from a magazine or from anything you have read through the Internet. When this happens, you become inspired to create a look that is exactly the same as what you saw in this broadcast media.
5.Cara Shoulder Length White Ash Hair Wig

Following widespread hair tone that would be really trendy with hot is simply White Ash Blonde Human Hair Wigs, such as Cara. Fairy blondes often be the new most sexy women of their circumstances in case you hope to stop in the exact spotlight and maintain practically all eyes provided you, you should buy this fantastic hair wig. That coloring may be very capricious and will also be good not always for many skin pigments, but perfect for Caucasian women.
6.Carina Blonde Balayage Lace Top Human Hair Wig

Get a little funk into your look, and have some fun. There are different shades of beauty in you. Various hairstyles help reveal these different shades and one such shade is Blonde Balayage called Carina. It's ingeniously designed with fine blonde shades accented with lowlight feathered highlights, making it perfect to complement Caucasian women. Moreover, its full lace top head offers a perfect blend between the front of the wig and your own forehead. To begin together with, natural human hair wigs are modish, very affordable, and available in a number of styles.
7.Lynette Full Lace Human Hair Wig

The reason why wigs are so-called lies in the fact that they are usually made by carefully sewing together hair on an invisible lace base, such as Lynette full lace wig. It's ingeniously designed with a lace base and then custom-designed to fit perfectly on the wearer's hairline. Once you have this wig on, you can be sure that no one would be able to tell the difference between the wig and your real hair, giving everyone the illusion of having beautiful hair.
Conclusion
All the above-mentioned products that have been selected are specifically designed to provide quality, comfort, and a natural appearance. Women experiencing general thinning will find certain selections of these human hair wigs excellent solutions to cover existing hair and perfect for Caucasian women.