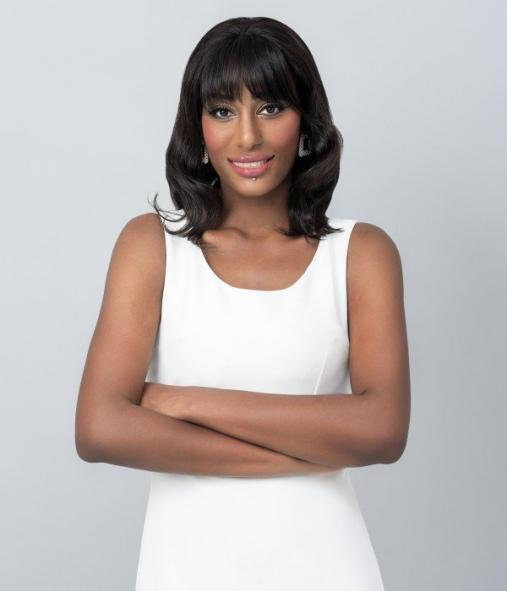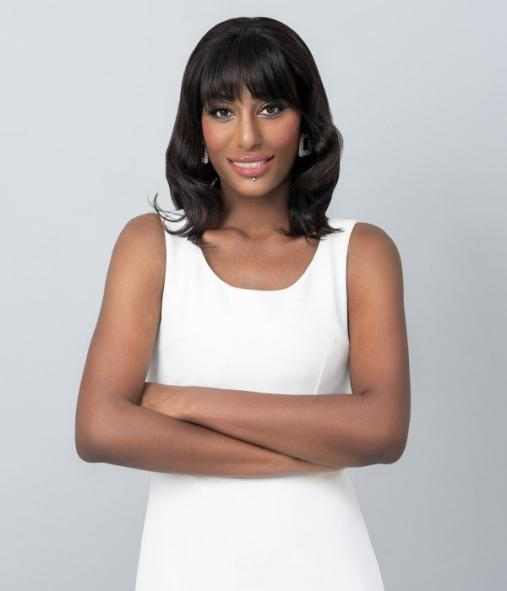 Face-framing bangs have remained trendy since the 70s and even now they remain one of the go tos when it comes to elevating one's look. One of the reasons why they remain in style is that they are not restrictive. Women of every age group can rock these. When we are making a choice to get a wig, we consider various things such as the quality, length of the hair, the density, lace front qualities, and the brand, among many other factors. In as much as we focus on all these relevant factors, it is of great importance that we consider one of the most vital factors, that is the style of the wig. We all have different face shapes and it is a must for you to have an idea of which wigs bring out your face well. In this article, we are going to look at how you decide which bangs act as a perfect face frame for you and also discuss our top two curly or afro-inspired hair wigs with bangs that help frame your face for the best appearance.
How do you decide which bangs are perfect as a face frame for you?
One of the most important things, as we have mentioned earlier is to know your face shape and which bangs work for you. There are various face shapes such as round faces, diamond, square, long, and even heart-shaped faces. Because of these differences, the same style of bangs wouldn't look the same, these face shapes would look different if we use the same style, some more appealing and some not. Here is a mini-guide on how you can choose your best wig with curls and bangs. There are many face shapes but here we are looking at the most common shapes and which wig is a perfect fit for every type.
Round face
A side swoop will be perfect for this face shape. One of the people to successfully rock this loo is Cameron Diaz. This is a great way to look girly and neat
Square face
If you have a square face shape, the best look would be anything that doesn't have a refined straight cut. The nature of a square face requires bangs and curls similar to our Hebe body wave human hair. The hair has a good volume and the free wavy curls give a full head appearance. The bangs coupled with the length of the hair give a soft appearance. Since the wig has a 13″ x 4″ lace front, a side part would show off your cheekbone. Such a perfect way to slay.
Diamond face
Kendal Jenner is one celebrity with a diamond-shaped face. The advantage of this face shape is that any style looks perfect on it. It is commendable to try out both our curly wigs with bangs if you have this face shape.
1.Aphrodite | Body Wave Bob Human Hair Lace Closure Wig with Bangs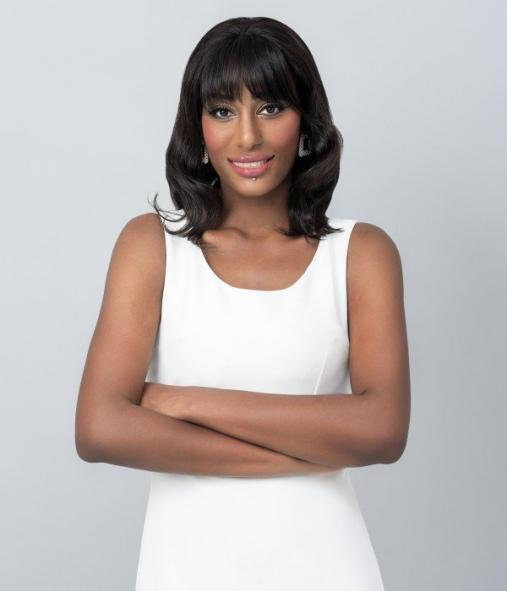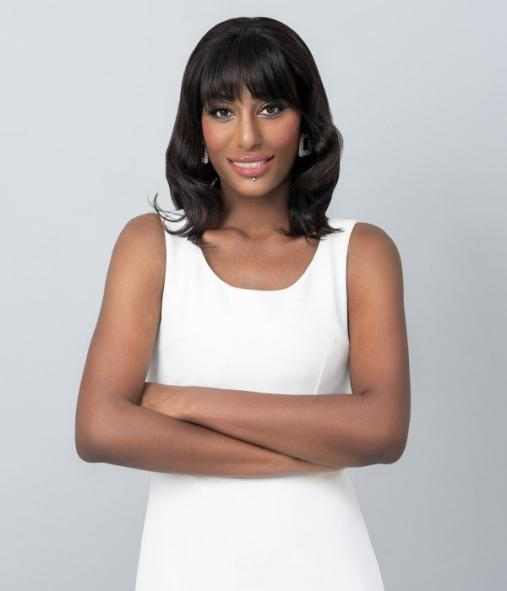 Aphrodite is perfect for all face shapes. The waves and soft texture aid in achieving this effortless look. The bangs are long enough just to hang above your eyes. If you are looking for a face-framing wig, this is a wig to consider. The waves and the bangs work together to bring a complete transformation to people with square faces. The jawline is softened by a middle part on this wig and that elevates your general appearance with very little effort. Aphrodite bangs with a high or ponytail would be a top-notch classy, casual look. Aphrodite is available in color number 1B or off black and number 1which is a natural black color. It also comes in various lengths giving you the choice to select the perfect length for you. It's available in four different lengths which comprise 10″, 12″, 14″ and 16″. The hair density is 150%, giving that full head appearance, there is no room for see-through gaps. The lace cap is transparent and this gives a natural look to your hairstyle. Accessories can also be used with this gorgeous wig. If you don't have any accessories or if you are looking for new trendy hair accessories, you can try our best-selling Bohemian Print Headbands. Turn heads this winter with this matchless wig.
2.Hebe | Body Wave Human Hair 13″ x 4″ Lace Front Wig with Bangs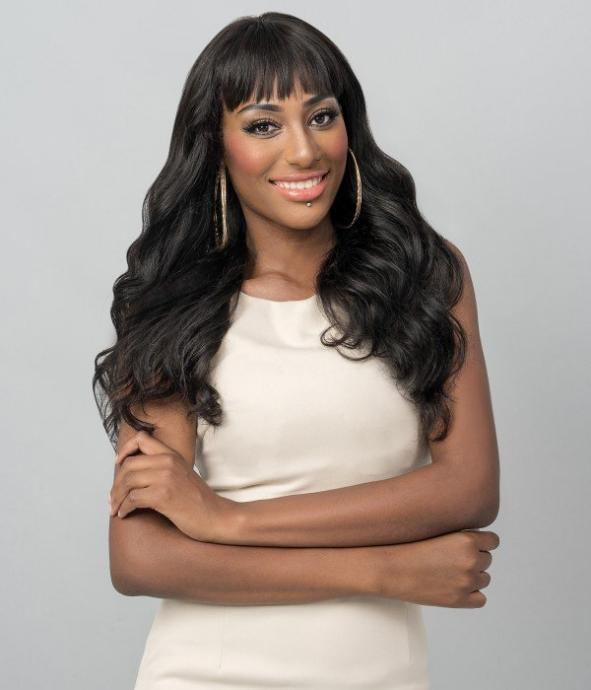 This fringe is life! It is the perfect length of the bangs for me. These bangs define perfection in every way, they work with any hair length, be it a short or long hairstyle, and the good thing is that we have this wig in five different lengths. We have it from 16″ to 26″, how awesome is that? Hebe comes in two colors which are black and off black, which is also known as 1B. These two colors are just perfect because no matter your skin tone, this wig will always make your face the center of attraction. The short bangs which rest just above your eyebrows give us that perfect frame for your face. They don't cover your eyebrows hence, giving us that complete view of your face. Another interesting this to note is that one can add a money piece to further enhance the face-framing, or just simply put on makeup that will illuminate your face more. So many things can be done with this wig, it has a 13″x4″ lace part, giving you that flawless natural look. The wig also has an over-the-top hair density of 150%, It is of great importance that every woman doesn't wear a wig that looks like they are having hair problems, if anything, your wig should enhance your appearance, and Hebe does just that effortlessly. The nature of this wig's lace front allows you to part at any point which means you have the choice to have various looks with the bangs. You can open up your bangs a little bit from the middle to give a wider face look, or you can have a side part and comb most of the hair to one side for a hearty, flirty, and casual appearance. According to Alster, "all face shapes look good with side bangs, but the length will have an impact on your overall look."
Conclusion
Many things get out of style but curls and bangs don't. The wig collection we have at UNIWIGS makes the process of finding the perfect wig for you an easy ride. Feel free to contact us or check our website to browse through our state-of-the-art wigs.