You must not believe that the above picture is not from a star's portrait, but a picture from customer review.
There are so many wigs to choose from online, and you must not want to let wig-choose bother you anymore if you are suffering from hair loss. Color, length, straight or curly hair, type of cap, these complex options are not designed to turn you away, but to go through the layers to finally get the wig you want. But for most people who are suffer from hair loss, choosing a light and breathable wig will not only create the perfect hairstyle in the summer heat, but also protect the remaining hair while the scalp breathes fully. To achieve all these requirements at the same time, you need a lace cap wig. Nowadays, more and more people are willing to choose lace wigs also because the malleability of lace wig is very good, guests received in accordance with different hairline directly cut from the curvature of the hairline can be worn.
In addition to protecting your scalp and hair, it's important to look natural when you wear it. When buying a wig for the first time, you can never go wrong with a conservative choice of a timeless chocolate brown color. There is a reason why chocolate color never goes out of style, based on one of the colors that most closely resembles natural hair color, and with the wig's soft hair texture, it can even far exceed the shine of your own hair. Chocolate colored wigs can prevent you from getting stuck in the mire of how to choose the right hair color when choosing a wig.
straight or curly hair? Long hair or short hair? A difficult choice, right?In fact, you can choose both. Yes, all options, all in one wig.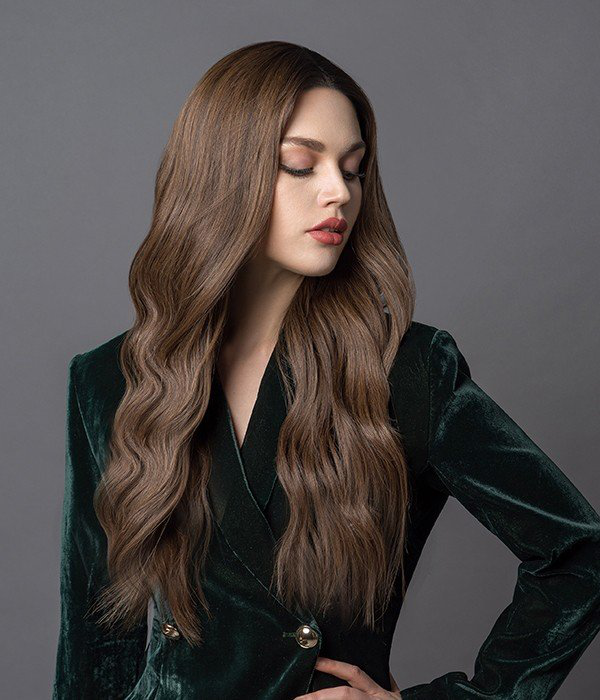 The answer is Perfection, as one of the most popular classic wigs of uniwigs, Perfection is definitely worth having. Not knowing how to choose the right wig in front of the screen, you do not have to wonder how popular it is. The hair is made from 100% high quality remy human hair and has an outstanding hair texture. As mentioned earlier, the breathable, natural lace cap makes Perfection perfectly suited to the needs of people with hair loss. It is also because it is 100% real hair, its length and curvature can be freely chosen.
To meet the needs of people with different needs of hair loss, Uniwigs' official website now offers four different lengths to choose from, but that doesn't mean you can't make Perfection into your favorite short hair style, you can trim it to any length or hairstyle you like. If you are a beauty who likes to change your look often, trying to use a curling iron to change the curvature of Perfection must be very attractive to you. If you are a beauty who likes to change your look often, trying to change the curvature of PERFECTION with a curling iron must be attractive to you. This is what this article is all about, a wig with a length and curvature of your choice.
The biggest surprise is that, thanks to Uniwigs' ninth anniversary, you can buy such a perfect wig for less than $500, originally priced at more than $600. For the Limited activity time, click here to own it now. Perfection | Brunette Balayage Remy Human Hair Lace Wig – UniWigs ® Official Site