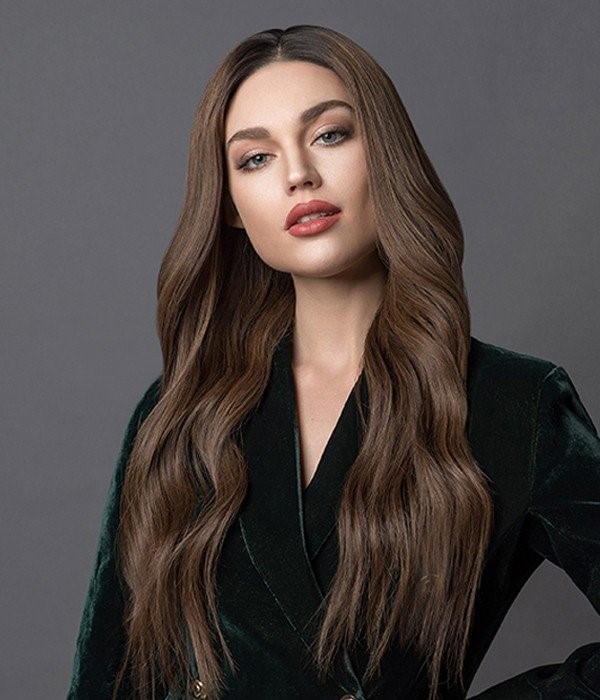 Everyone wishes to have natural thick and luscious hair but it is not the case for many. Thinning hair is a problem faces by many women and men as well.  There are many reasons for thinning such as age, stress, usage of chemical products over a period of time, autoimmune diseases like alopecia, genetics or chemotherapy.  If you are looking for ways to conceal thinning hair, a wig is a good option.
The bad news is that there are plenty of options and if this is your first time wearing a wig, you may feel a little intimidated about the experience.  Rest assured, there is no need to be scared.  Wigs have improved over the years and you can get one that offers the exact look you desire while seamlessly integrating with your scalp. Here are some important things to consider:
For your first wig, do consider wearing something that matches your current hairstyle closely. It would be easier to style and manage with something that you are familiar with. There are 3 hair lengths to choose from – short, mid-length and long.  Short wigs are better for those who stay in a humid area and also easier to maintain.  Long hair wig means more heat will be trapped and you may feel warmer throughout the day.  Wigs also come in different textures like straight, wavy or curly.
Your daily lifestyle would also affect your wig choice.  If you have a very active lifestyle, then a human hair wig will be a better choice as they are the most durable.  Human hair wigs look very natural and have the most bounce.  They can be washed and heat-styles just like how you would your natural hair.  For the most natural-looking human hair wigs, visit Uniwigs a leading all-in-one online hair products platform that provides professional hair solutions to support women and men.  Uniwigs has a huge range of hair wigs, hair extensions and hair toppers.
Having a natural look is important for most people who wear wigs. There are some particular wig types and practices that can help to achieve this such as selecting a wig that will complement your face and choose the most natural-looking wig cap construction.
Benefits Of Wearing Human Hair Wigs
No matter if the wigs are to cover hair loss, or just to change the look, real human hair wigs will be the first choice because these wigs offer the most natural look and feel.  Remy human hair wig offers the highest quality and you can enjoy less tangling because the hair cuticles run in the same direction.  They can completely hide any hair problems and offer great versatility.  Human hair wigs are typically more expensive and require additional styling after washing because they function just like your own natural hair.  With regular wig care maintenance, human hair wig can last between one or two years.
Many factors need to be taken into consideration when deciding to buy a natural-looking wig.
Quality of the human hair lace wigs
Remy human hair wigs are highly recommended because of their quality. Not only do they look more natural, smooth and realistic, but they can also be dyed, colored, curled, and heat styles to other hairstyles you prefer.
What type of wigs for women?
There are four different types of affordable human hair wigs and they are human hair lace front wigs, full lace human hair wigs, u part wigs human hair, and 360 human hair wigs. The most natural-looking type of wigs is lace front wigs, full lace wigs and 360 human hair wigs.  You can choose them according to your preference and budget.
Lace color of wig
When choosing the wig, make sure to pick the one with the right color lace that is suitable for your skin and scalp. Transparent lace wigs are suitable for those with fair skin, while medium brown lace wigs are suitable for those with darker scalp color.
Size
It is important to pick a suitable size wig for a seamless look.  A wig that is too big will not secure properly and a wig that is smaller than your head may be too tight and uncomfortable.
Why Buy From Uniwigs?
Online shopping is not new and in fact, it is a lifesaver. With many of us having a busy life, it is hard to find time for a trip to the mall.  Since we can buy clothes and groceries online, why not buy hair wigs online? Nothing is easier than shopping for beautiful wigs from the comfort of your home.  When shopping online, it is easy to compare prices and find the best prices. Online stores often offer special discounts that you may not be able to find in the stores. If you would like to know why you should buy from Uniwigs, please read on.
Uniwigs' human hair wig collection uses 100% premium quality Remy human hair and is never mixed with any other types of materials.  They are ethically sourced and are hand-made in their factory using strict quality control.  These wigs are designed to look highly realistic and allow natural movement of the hair.  They also offer limitless styling opportunities.
Uniwig has a team of specialist designers who always stay up to date with the latest trend and are always designing new releases.  You can rest assured that you can get the latest look with Uniwig's collection.   They offer different options of cap constructions namely, lace front, full lace, monofilament and silk top caps.  These cap constructions are designed to be comfortable, lightweight and natural.  If there is a wig style that is trending, you can be sure to find it at Uniwigs. This online wig retailer has a team of professional wig experts who are always available to help and answer any queries.
Here are some of the best-selling most natural human hair wigs from Uniwigs: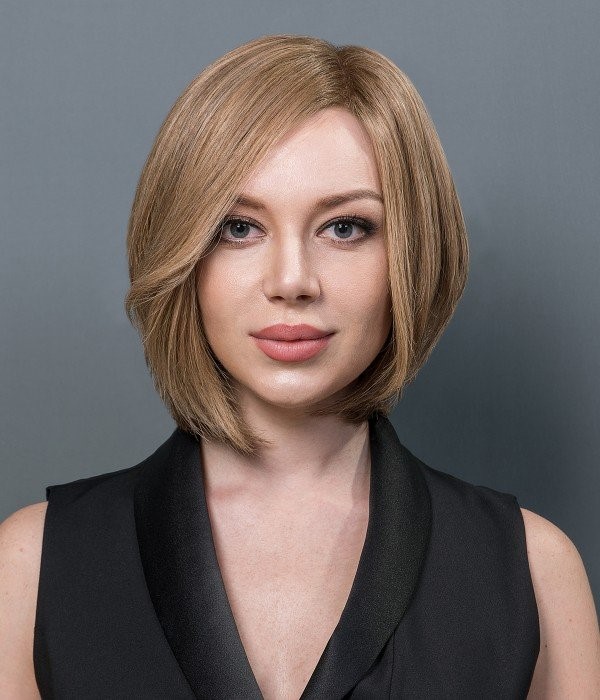 Mira is a captivating classic bob style with a sculpted modern cut. It features honey blonde highlights enveloped in warm brown shades. This bob style offers many stylish options and you can play and sweep the hair in any direction or position you wish.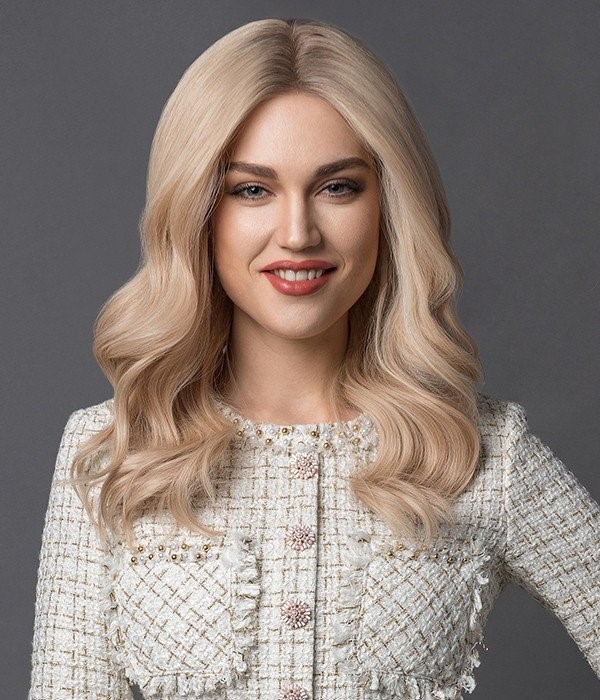 The Harper wig is incredibly soft and has a stunning construction inside.  Its soft layers are feathered around the face and ends for a flattering look.  This is a lace front wig and it has the advantage of offering a natural hairline with no tell-tale signs that it is a wig.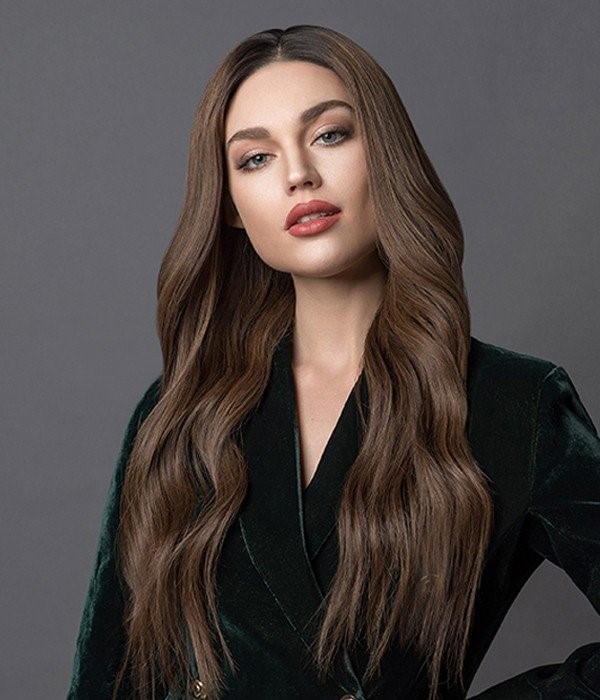 Perfection is a below-shoulder length style that is a firm favorite and a UniWigs classic. The rich brunette shade and chocolate brown balayage give this silky straight lace wig irresistible color that never goes out of fashion. This style is feminine and will flatter all face shapes.