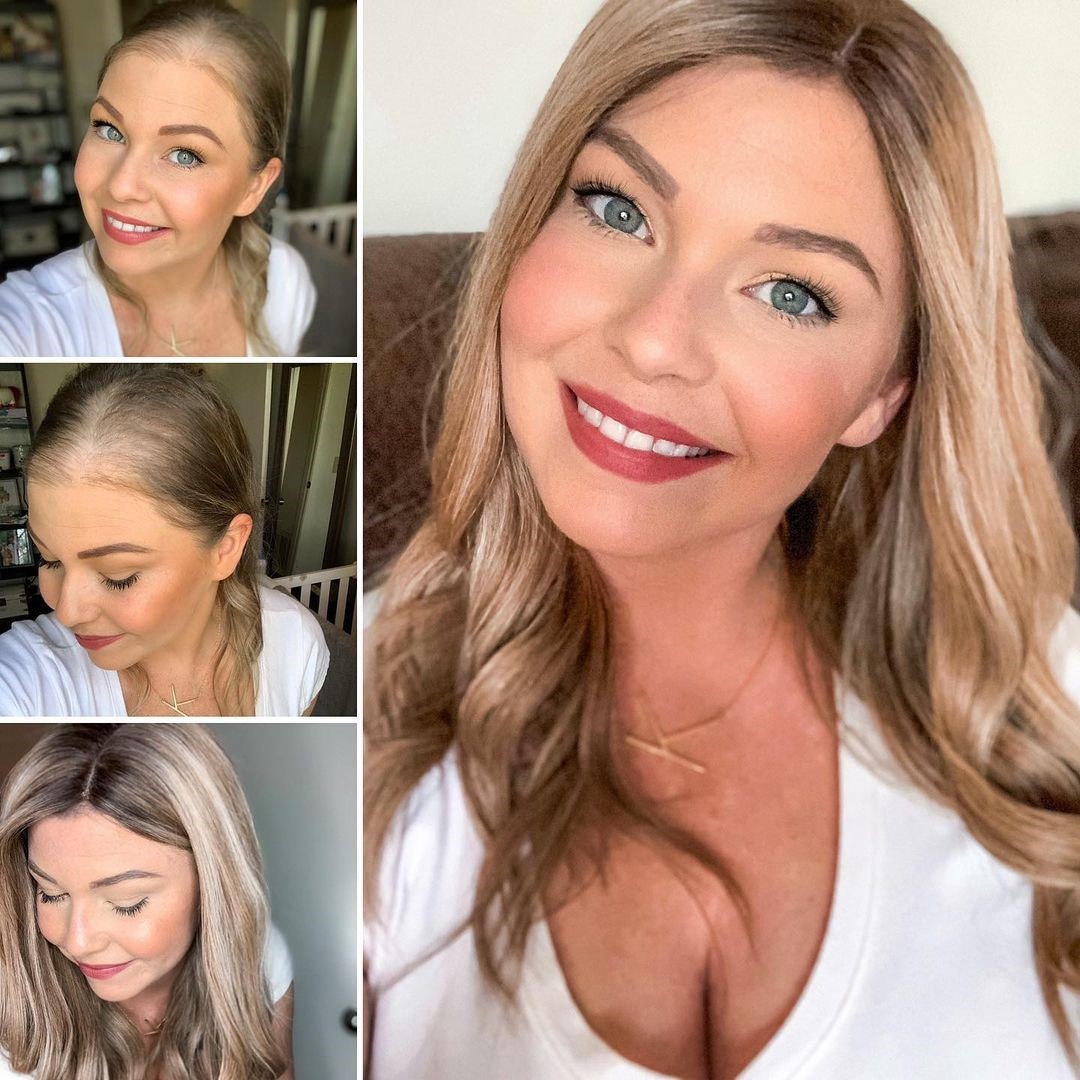 Our hair toppers for thinning crown are designed for mid-progressive to advanced hair loss. We offer a variety of base dimensions to easily help you cover your sparse crown in minutes.
To ensure you get the right top piece for you, measure the area where you're experiencing thinning or hair loss before choosing your top piece. You'd like the clips are small & pressure sensitive which will ensure a secure fit, just make sure you're clipping it into sturdy healthy hair.
Today we are sharing a hair loss stories from @50shadesofray18 who are suffering from thinning crown and hope her inspiring story will help you and other hair loss sisters gain their confidence back: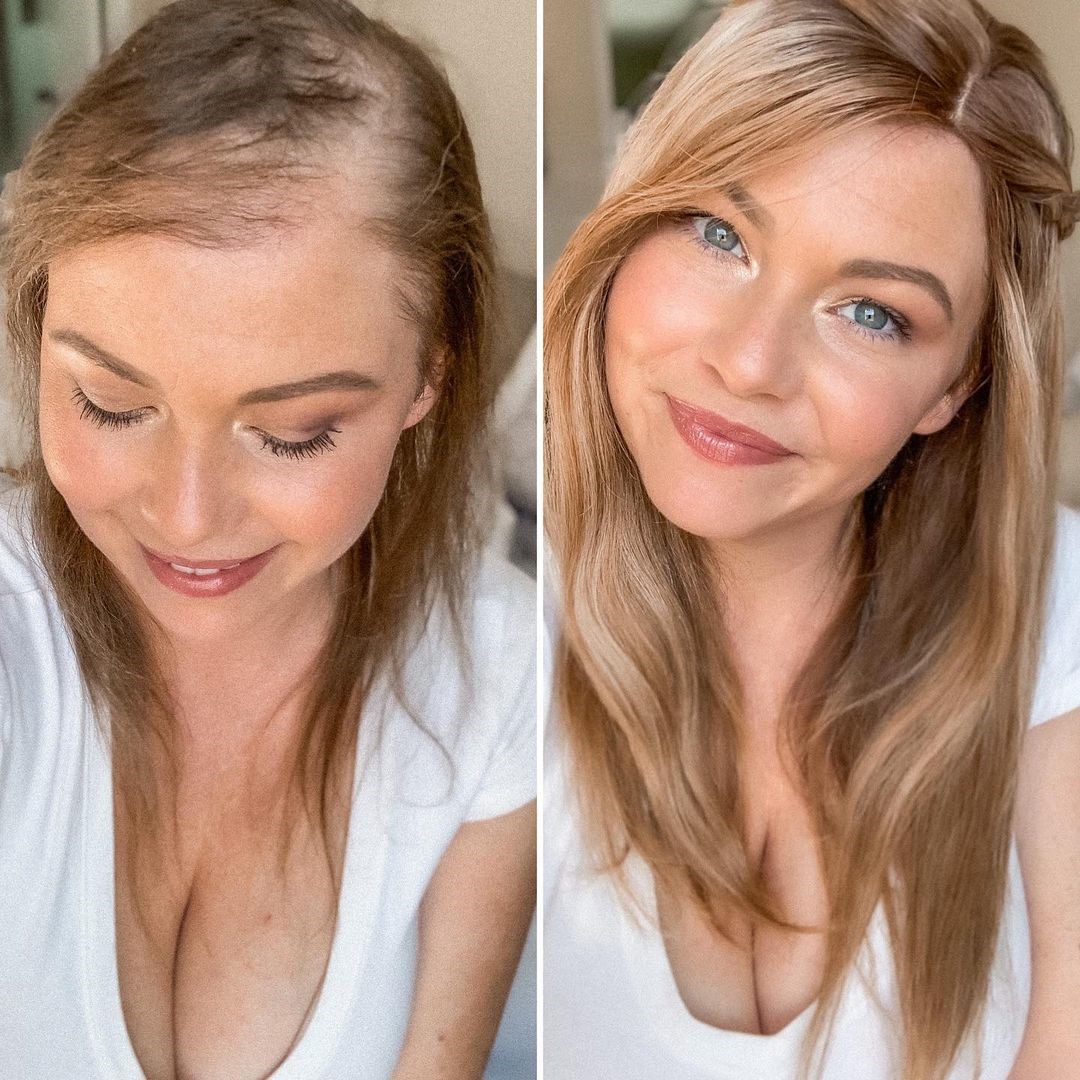 "I remember the day that I finally opened up to my husband (then fiancé) about my hair loss. We had just found our dream wedding venue and booked our date. It should've been the happiest time of a soon-to-be bride's life but honestly, all I could think of was what in the world was I going to do with my hair!? I hadn't worn my hair down in years and doing any kind of updo would require tons of fibers and extensions so I started researching wigs. I finally came across gardeaux wigs and placed an order on one of her beautiful pieces. My fiancé had absolutely no idea I had bought a wig and no idea that I was even thinking about buying one. Flash forward to a couple of weeks after my purchase and I remember sitting on the floor in front of our closet mirror and I just started bawling. I was crying at how bad my hair loss had become and my fiancé had no clue why I was crying. I looked up at him with tears in my eyes and said "I bought a wig." I'll never forget how casually he said "Okay. Do you like it? Go put it on." Guys, I waited SEVEN YEARS to open up to him about my hair loss. I told him I wanted to wear it for the wedding and he said "wig or no wig, you're still the most beautiful girl in the world." That was probably one of the hardest moments of my life, finally opening up to someone about my hair loss. But thankfully I did and I thank God that my husband knew exactly how to react and never made me feel ashamed or self-conscious about it. So for all you beautiful ladies who are dating in the midst of your hair loss journey just know that there ARE amazing men out there and the right one will always make you feel like the most beautiful girl in the world.