If you wear a wig 24/7 due to medications, disorders or conditions that cause hair loss, wearing a wig while exercising is no exception. Then what you need to know about wearing wigs while exercising?
Firstly, be sure to wear a wig cap under whichever wig you choose to exercise in.
It will prevent it from absorbing sweat, moisture, dirt and oils. The best kinds of wigs to wear while working out are cool lightweight secure and inexpensive. Open
wefted wigs are the best if you're going to be sweating and need to feel a breeze on your scalp. They're even more cooling if you have a monofilament top instead of a closed top. Human hair wig are a great option to choose because they are lightweight so that they won't weigh you down.
Pandora | Layered Bob Remy Human Hair Mono Top Wig with Bangs
 Lace front, monofilament top and a wefted back
 100% remy human hair
 14 inches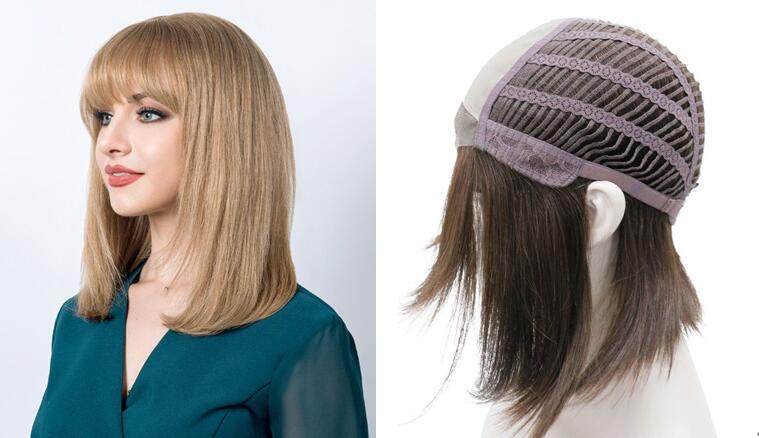 Make sure your wig straps clips or combs are securely in place when you wear your wig to the gym. You might not want to experience any accidental slipping. You can also add a few bobby pins at the ear tabs to keep your wig in one spot.
Wearing a wig that's inexpensive is probably the best advice. You don't want to damage that human hair piece that's worth thousands of dollars, or tear the lace front that could cost a lot to repair.
When being active, wearing a ball cap is a great choice for exercise. Wear any ball cap and put it in a low ponytail and you have a cool solution to overheating.
If you have a wig that can no longer be restored for day to day wear, make it your gym wig. By wearing an old wig to the gym you avoid damaging any of your newer pieces.
Ideally you should work out without a wig, allowing your scalp to breathe and preventing you from overheating, but luckily UniWigs carries a bunch of alternative hair that is perfect for your next physical activity.