The pandemic of COVID-19 has affected nearly every aspect of our lives, including our hair. Numerous individuals have reported enduring hair loss due to stress, illness, and lifestyle changes. This has increased the demand for wigs and hairpieces, such as human hair lace front wigs. Today we will discuss the relationship between COVID-19 and hair loss, as well as the advantages of using wigs and hairpieces.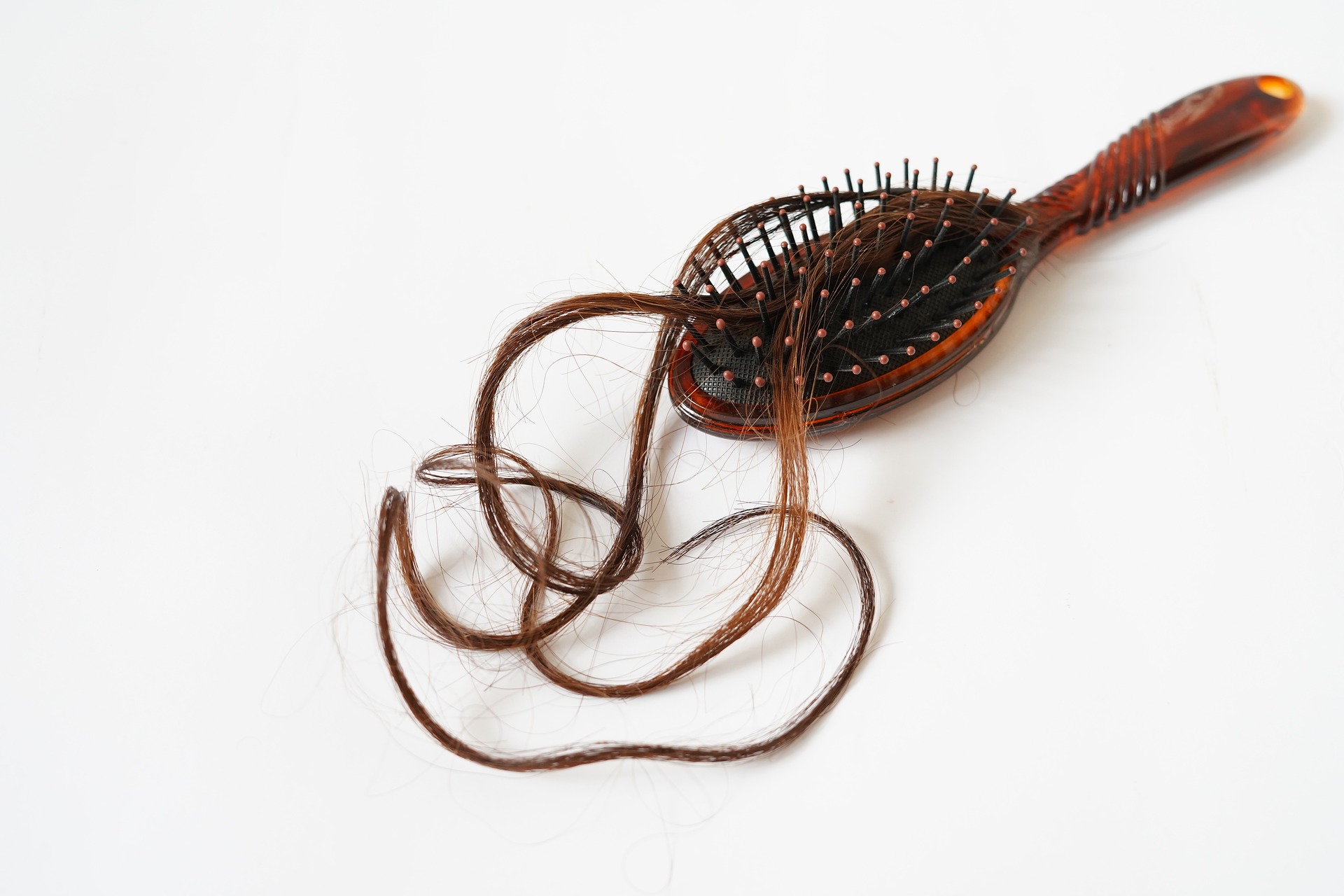 Alopecia, also known as hair loss, can be caused by genetics, hormonal changes, medications, and stress, among other things. The COVID-19 pandemic has added an additional layer of stress to our lives, with many people suffering from anxiety, melancholy, and financial difficulties. Stress can cause hair loss by interfering with the normal hair growth cycle, resulting in increased hair loss or even bald regions.
COVID-19, in addition to stress, can induce hair loss. According to a study published in the Journal of the American Academy of Dermatology, 27.8 percent of COVID-19 patients experienced hair loss. This condition, known as telogen effluvium, is caused by the body's response to illness, which disrupts the normal hair growth cycle. A few weeks to a few months after the illness, hair loss may occur and last for several months.
If you are experiencing hair loss from COVID-19 or any other cause, a prosthesis or hairpiece can help you feel more confident and at ease. Real human hair extensions are popular because they appear and feel natural and can be styled similarly to one's own hair. Lace front wigs, which feature a nearly invisible lace front that replicates the natural hairline, are especially popular due to their seamless, natural appearance.
The website www.uniwigs.com provides a vast selection of wigs and hair pieces to accommodate every style and budget. Their wigs are manufactured from high-quality human hair that is soft, tangle-free, and silky, and can be styled with heat tools just like your own hair. In addition, they provide a selection of cap constructions, such as full lace, lace front, and monofilament, to maximize comfort and versatility.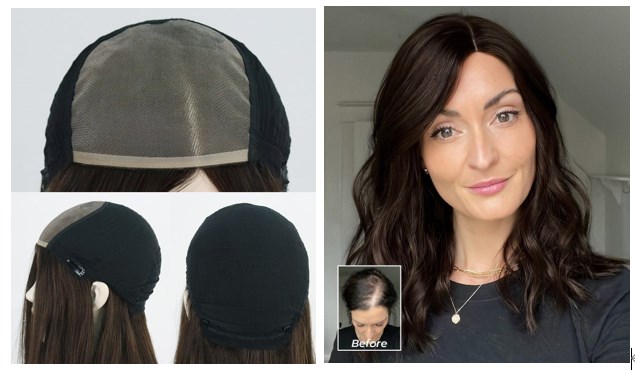 The convenience of wearing a wig or hairpiece is one of the most significant advantages. You may not have the time or energy to style your hair daily if you are experiencing hair loss due to COVID-19 or any other cause. You can simply put it on a wig or hairpiece and go without worrying about styling or maintaining your natural hair. This can be especially helpful if you are undergoing hair-damaging medical treatments, such as chemotherapy.
Versatility is another benefit of wearing a wig or hairpiece. You are not required to commit to a permanent hairstyle, so you can alter your appearance whenever you wish. This can be especially beneficial if you are experiencing hair loss due to COVID-19 or any other cause, as it can enhance your confidence and sense of self-esteem. You can choose a wig or hairpiece that mimics your natural hair, or you can experiment with various styles and colors to create an entirely new appearance.
In addition to the versatility and ease of use, wearing a wig or hairpiece also has practical advantages. For instance, if you live in a warm climate or are experiencing menopause, wearing a wig or hairpiece can help you stay calm and comfortable. Additionally, wigs and hairpieces can protect your natural hair from damage caused by styling products, harsh chemicals, and environmental factors like sun exposure and pollution.
When selecting a wig or hairpiece, it is essential to consider the product's quality and construction. At www.uniwigs.com, all wigs and hairpieces are manufactured from ethically sourced and processed human hair of the highest quality. Their wigs are hand-tied, which means that each hair is individually knotted to the wig's foundation, resulting in a natural-looking part and a comfortable fit. Additionally, they provide a variety of cap sizes, allowing you to find the ideal fit for your skull shape.
Maintenance is an essential consideration when selecting a wig or hairpiece. The website www.uniwigs.com offers a variety of products, including wig caps, brushes, and cleansers, for maintaining your wig or hairpiece. Additionally, they offer wig styling services so that you can achieve the ideal look without having to style your wig yourself.
In addition to their high-quality wigs and hairpieces, www.uniwigs.com offers a number of hair loss solutions, such as hair toppers and hair extensions. While hair extensions can be used to add volume and length to your natural hair, hair toppers are designed to conceal areas of baldness on the crown of the head. Both of these solutions are simple to implement and can enhance confidence and self-esteem.