If you're searching for a perfect human hair wig, buying one online can be a convenient option. But let's face it, it can be challenging to find the perfect wig without trying it on in person. In this article, we'll give you some tips on how to choose the perfect human hair wig online, including how to select the right hair color and wig size.
Choosing the right hair color for your wig is crucial to achieving a natural look. Ideally, you want to select a shade that complements your skin tone and matches your natural hair color if you plan to wear it with your hair. To make sure you get the right shade, look for websites like uniwigs.com that offer color charts with swatches or samples you can order. Additionally, you can search for wig wearers/ wig reviewers who have similar skin tones and face shapes to get an idea of what color might work best for you.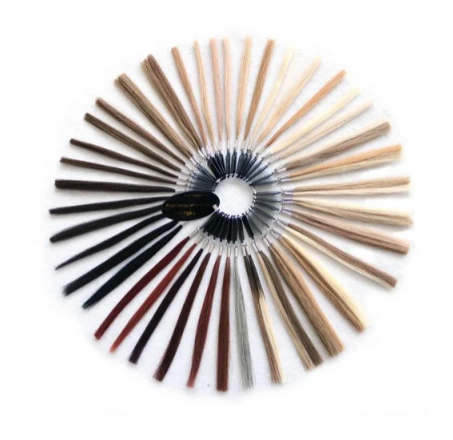 The wig size is another crucial factor to consider. You want to ensure that the wig fits securely and comfortably. Most wigs come in average sizes, but some brands offer petite and large sizes as well. To determine your wig size, measure your head circumference by placing a tape measure just above your eyebrows and around the back of your head. Then, consult the wig brand's size chart to see which size is best for you. Keep in mind that a wig that is too tight can cause headaches or discomfort, while a wig that is too loose can shift or slip out of place. Here we attach a wig size chart of UniWigs below.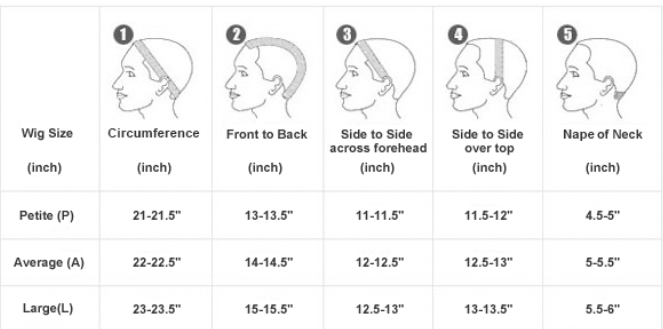 Now that you know how to choose the right hair color and wig size, it's time to start shopping! Uniwigs.com is an excellent place to start. They offer a wide selection of real human hair wigs and lace front wigs in different styles, lengths, and colors. Additionally, they provide detailed product descriptions, photos, and customer reviews to help you make an informed decision.
One of the best things about shopping at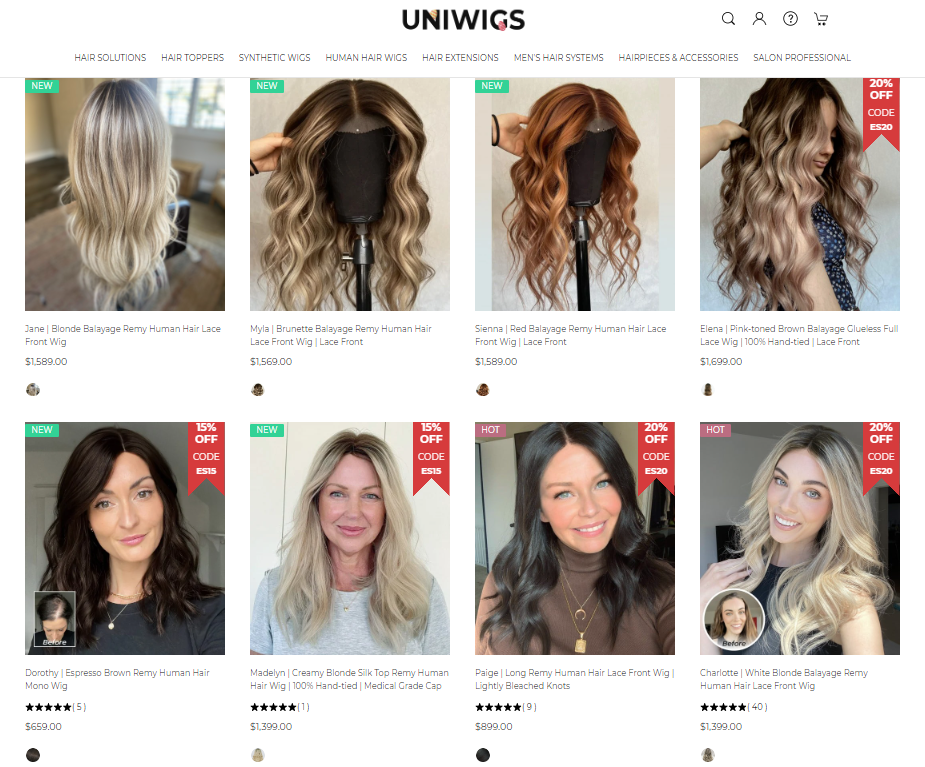 is the customizable options for some of their wigs. For example, you can choose the hair density, hairline, and cap construction for some of their lace front wigs, which allows you to create a customized look that suits your preferences.
Another advantage of shopping at uniwigs.com is their excellent customer service. They have a team of wig experts who are available to answer any questions you may have and help you find the perfect wig. Also, they offer free shipping on orders over $129 and a 30-day return policy, so you can shop with confidence. By following these tips and shopping at reputable retailers like uniwigs.com, you can find the perfect wig for your needs. Remember to take your time, do your research, and consult with wig experts if you have any questions or concerns. Get ready to rock your new look with confidence!