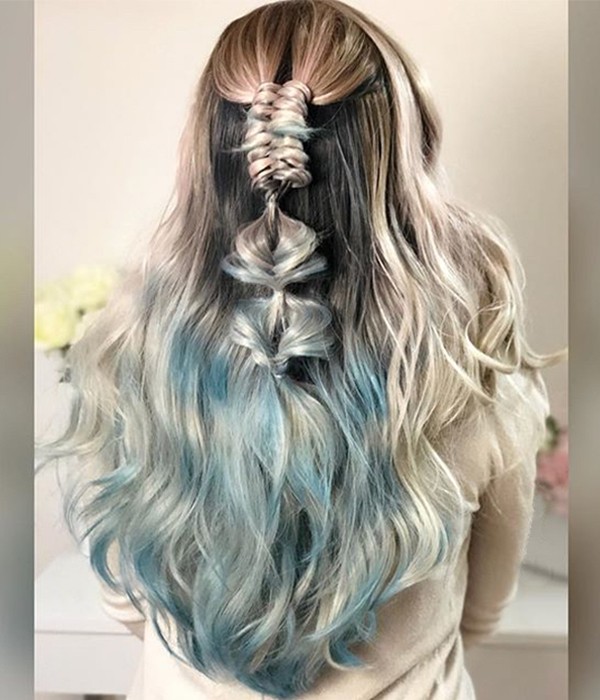 Our hair is a big deal to us.  Having a good hair day boosts our mood and self-confidence and a bad hair day can dampen it. Do you often marvel at other women's long beautiful hair and wonder why your hair is taking too long to grow? Many women have hair thinning problems after pregnancy and consequently, the hair loses its volume and also breaks easily, thus making it difficult to grow. It is frustrating indeed. Or do you suffer from hair loss or thinning hair and it is affecting your confidence? Whether you are facing these problems or you want to experiment with different hair colors but are worried about damaging your hair, then you need to get yourself some hair extensions.
Hair extensions are an easy way to disguise hair issues as well as adding volume and length to your style.  They offer a quick and easy way to change your look without battling through time and effort to grow your hair. With hair extensions, you can change up your look and create long hairstyles for a special occasion and then remove them once the night is over.
There are different types of hair extension applications and terms and if you are a new hair extension user, it can get rather overwhelming.  Ahead are the different types of extensions that you can find in the market today.
Clip-ins: Also known as clip-in wefts, this hair extension features clips attached to the base and come ready to use. All you have to do is clip the hair extension strips onto your own hair at the root. Clip-in hair extensions human hair are the least permanent style and they can be removed quickly and put on whenever you want. They are also the least damaging because no chemicals, heat, or pressure methods are used to install.
Tape-ins:  This style is exactly what their name sounds like. The hair extensions are taped onto your own hair and are applied using a heated tool to heat the glue. To remove them, you would need to use glue remover. If the extensions are still in good condition, they can be re-used.
Sew-ins:  The sew-ins are also known as weaves and are sewn using a needle and thread onto your own braided hair or cornrows. This style is often used by those who have thicker hair. This type of hair extension is permanent and seamless. The process to apply this type of extension is long and usually takes several hours.
Glued-ins:  Tiny strands of hair extensions are heated and bonded to the tiny strands of your own hair using keratin-based glue.
Keratin extensions: They are tiny strands of extensions that are heated and bonded to strands of your own hair with a keratin-based glue.
Now that you have an idea what are the different types of hair extension installation styles, it is time to take a look at the best hair extension styles for 2021.
Half-Up Hair
One style that is highly popular these days is the half-up hairstyle. It looks amazing on almost any woman who sports this style. Clip-in extensions are used on the lower part of your head and then curled, while the top part of the hair is put into a bun. This will create a naturally messy look.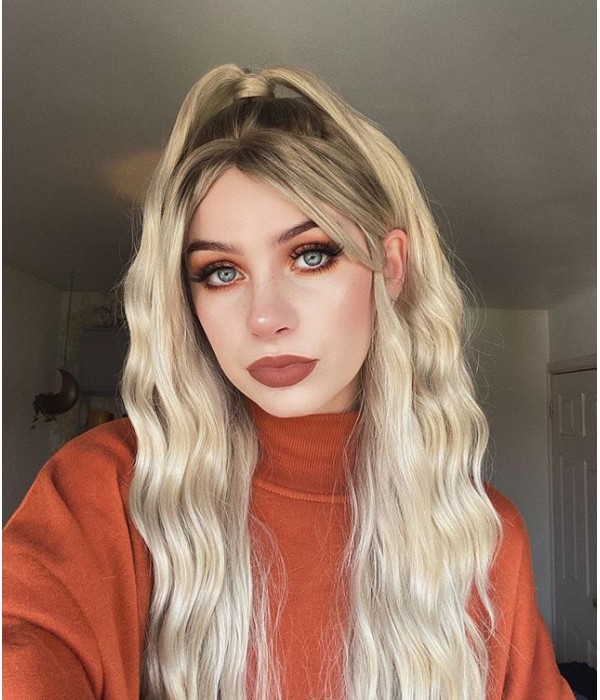 Wavy Long Hair
If you want long and voluminous hair, you can use clip-in hair extension to achieve the wavy style. Do remember to get the same color as your natural hair for a seamless look. Wavy hair is easier to blend in and looks natural.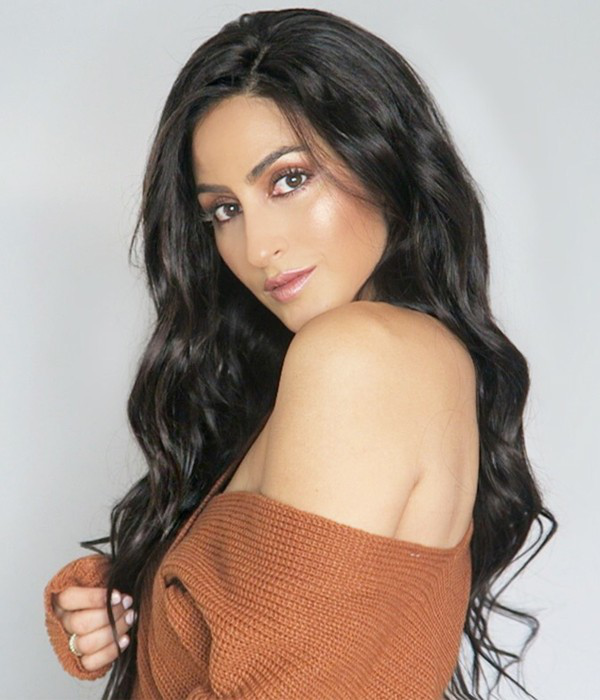 Clip-In Bangs
Bangs are the rage at the moment.  Some women may want to try bangs but do not want to cut their hair off, so opting for clip-in bangs hair extension is a perfect choice. From side-swept bangs to blunt bangs, you will be able to find a style that suits you the most. Besides clip-in bangs, there are sew-in bangs and glue-in bangs as well for you to choose from.
High Ponytail Hair Styles
If you love updo like a high ponytail but do not have the length, well no worries. You can do a high-sleek ponytail with a clip-in hair extension.
Low Ponytail
Another popular hair styling method is the low ponytail. There is something about a ponytail that gives a goddess-like vibe. You can create the perfect pony even if you have short hair with Halo hair extensions.
Wavy Ombre Long Hair
If you are looking to play around with some colors on your hair, you can get hair extensions with colors like ombre or colored lace front wigs. With the contrast of dark and light, the ombre hair extension style looks great on many women. Adding a pop of color to your hair is a wonderful accessory to have in order to transform your hair instantly. Ombre hair features a darker root and blends lighter into the lighter shade.
You can decide to play around with color on your hair extensions. An ombre color doesn't only give you great color, but it also gives you the best casual-official style. You only need to choose the two best colors that blend well for you. Next, let the hair flow smoothly.
Short Hair Extension
When it comes to hair extensions or hair weaves, many people would only think of long and flowing hair. Hair extensions can actually create short styles. A short and messy hairstyle like below features large curls and bangs.
Pixie Cut Hair Extension Style
One of the most popular short hairstyles is the pixie cut. Having to cut off all your hair can be a daunting thought but with a short hair extension, you do not have to snip off your hair. Just get yourself a pixie curls extension and you can switch back to long hair in no time.