You may have seen different wig retailers sell wigs that are called "medical wigs". You may have heard of them before and not be entirely sure of what they are, and what they are used for. We get many questions about what a medical wig actually is, and who can wear them.
Here in this article, we will do our best to answer all the top questions we receive about medical wigs.
What is a medical wig?
A medical wig is a wig that is designed for people experiencing severe or total hair loss, due to alopecia, chemotherapy or radiation treatments, medications, or any other reason. Medical wigs are also beneficial for those with sensitive scalps. A medical wig is made to be more comfortable and lightweight than traditional wigs are, and medical wigs are usually made from higher quality materials.
Who are medical wigs for?
Anyone can wear a medical wig, but medical wigs are designed to be comfortable for people with total hair loss, severe hair loss, or a sensitive scalp. Cancer patients and people with alopecia often find comfort in wearing medical wigs, due to how much softer a medical wig is on the scalp.
How are medical wigs different from regular wigs?
Medical wigs are different from traditional wigs, as they are made to be more comfortable and lightweight. Medical wigs are designed for people with no hair in mind and may have different features than regular wigs. For instance, special medical wigs like the UniWigs Kim Human Hair Wig are made with a soft inner viscose cap that will be gentle on a hairless and sensitive scalp. Kim also has "skin grip tabs" which line the perimeter of the inner cap to sit comfortably against a hairless scalp, instead of the usual clips and combs which would irritate a sensitive and hairless scalp. For these reasons, medical wigs are often preferred by those with complete hair loss in the hair-loss community.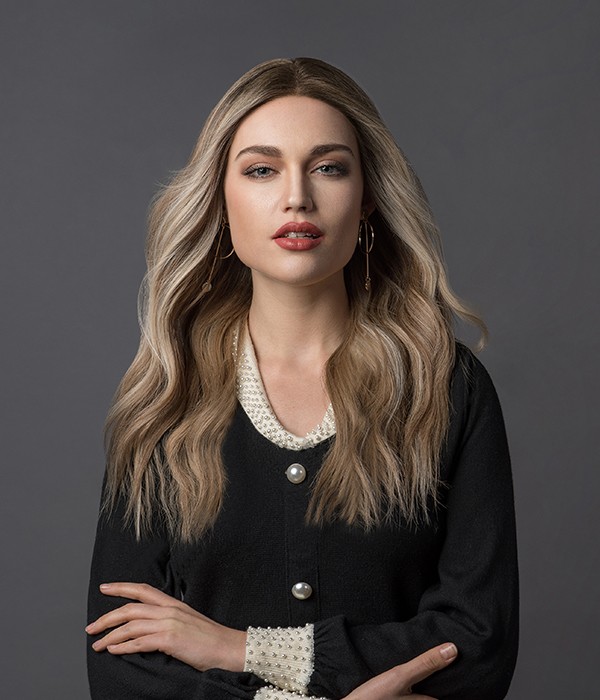 What types of medical wigs are there?
There are a few different types of medical wigs. The most up-to-date and comfortable medical wig will feature a soft viscose inner cap and will not have clips or combs inside, like the UniWigs Kim Human Hair Wig. This medical wig is a bit more expensive, but it is the best kind of medical wig on the market, and it is able to bring a lot of comfort to the wig wearer.
Other types of medical wigs include wigs with a monofilament base. Wigs with a mono base are softer on sensitive scalps in comparison to lace or wefted wig cap constructions. Cancer patients and people with alopecia can find comfort in wearing a quality monofilament top wig, such as UniWigs Lydia Human Hair Mono Top Wig, or UniWigs Zoe Human Hair Mono Top Wig with Bangs.
Finally, wigs with a silk top can also be comfortable for those experiencing cancer, sensitive scalps, or alopecia. A silk top is softer on the scalp, and UniWigs Perfection Silk Top and Lace Front Human Hair Wig is a good choice for a silk top wig.
What are the benefits of medical wigs?
The top benefit of the medical wig is the level of comfort it brings to the wearer. A traditional wig may feel slightly uncomfortable to somebody with a sensitive scalp, as a traditional wig might be a lace wig that can feel irritating or cause friction on a hairless scalp. Clips and combs on a traditional wig can also be burdensome to someone without hair. A professional medical wig will not have clips and combs inside and will instead have skin grip tabs.
Do you need to have cancer or alopecia to wear a medical wig?
The short answer to this question is no. Anybody can wear a medical wig. Although named a "medical wig" a medical wig can in fact be worn by anyone. People with sensitive scalps or advanced hair loss can find comfort in wearing a medical wig.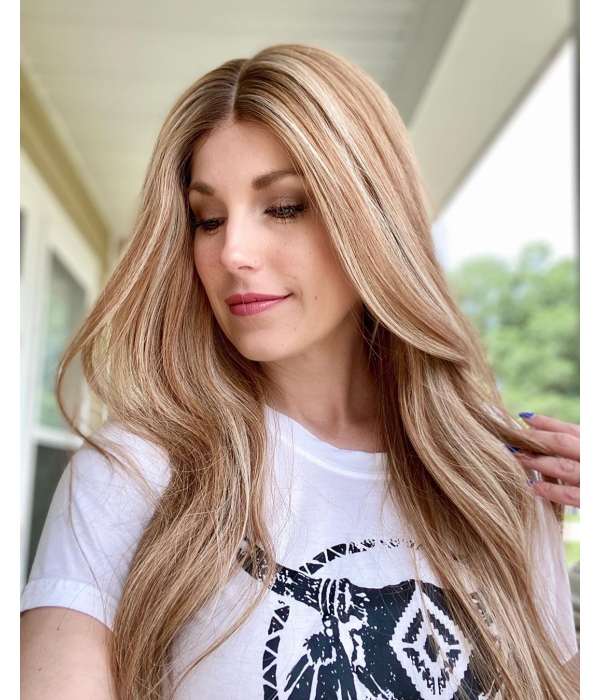 Monofilament top medical wigs are also popular with many women, including those who still have their hair. Some people choose to wear wigs because of the convenience, new style, and beauty that wig-wearing brings!
In total, if you are looking to purchase a medical wig, be sure to read the wig description to learn more about what that wigs' features and its cap construction before buying. There are different types of medical wigs, and they can vary in price. Additionally, if you have a sensitive scalp or are experiencing alopecia or undergoing chemotherapy, a soft wig cap worn underneath your wig can help to add comfort to your wig-wearing experience.
If you have any more questions about medical wigs, feel free to contact us at support@uniwigs.com for more information.